Albania & Kosovo in 8 Days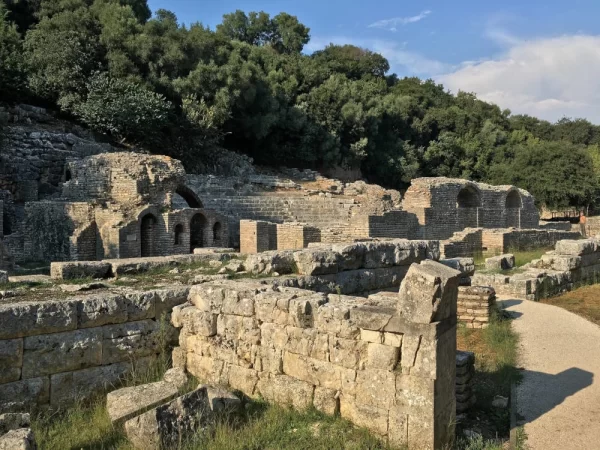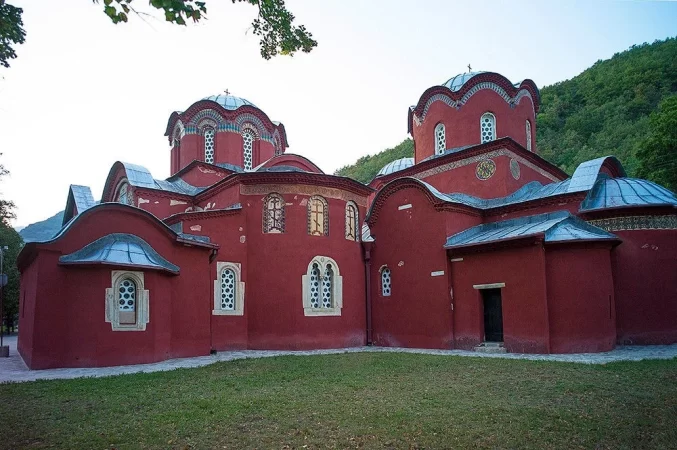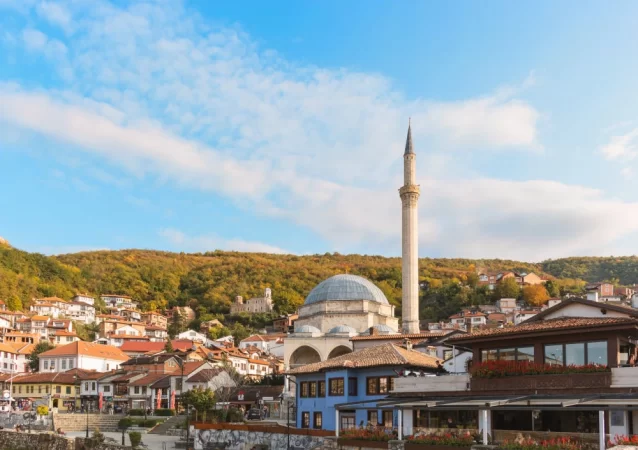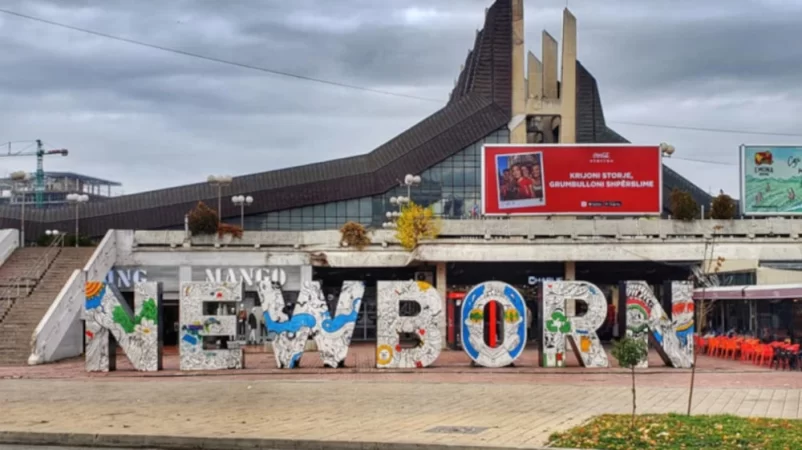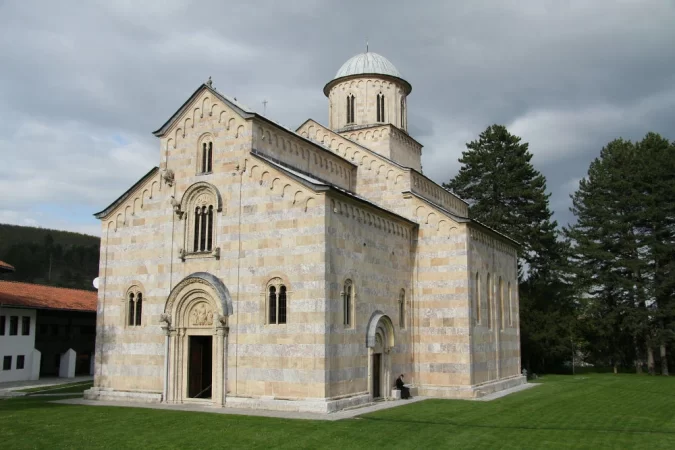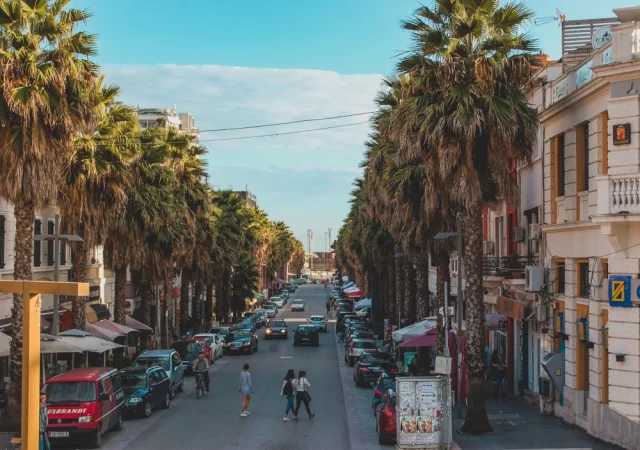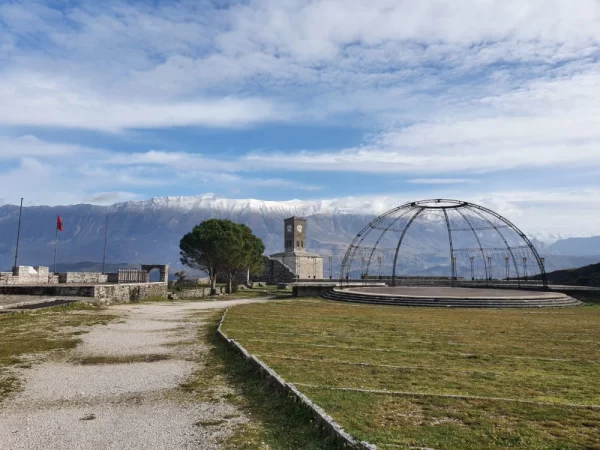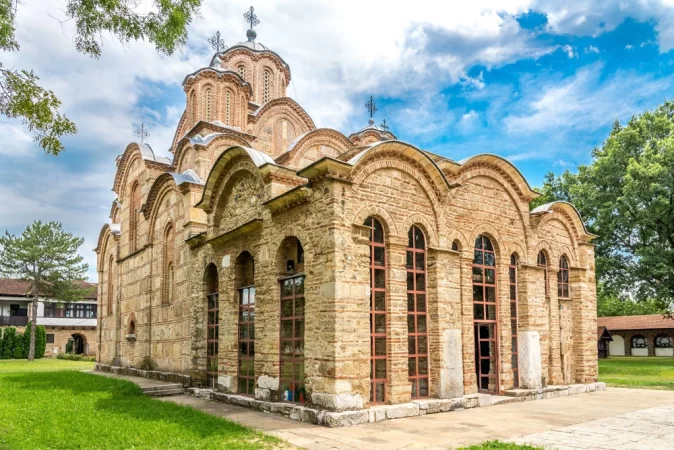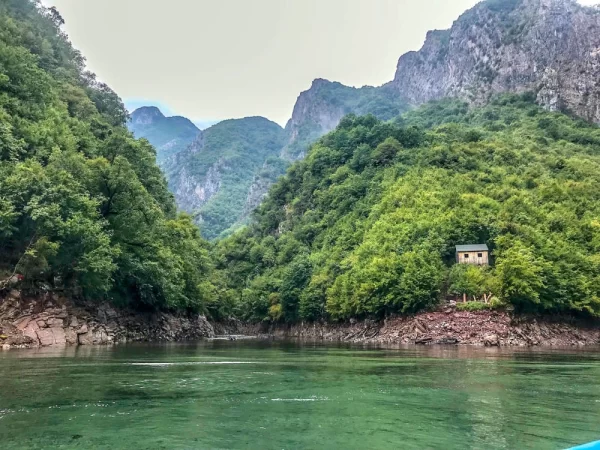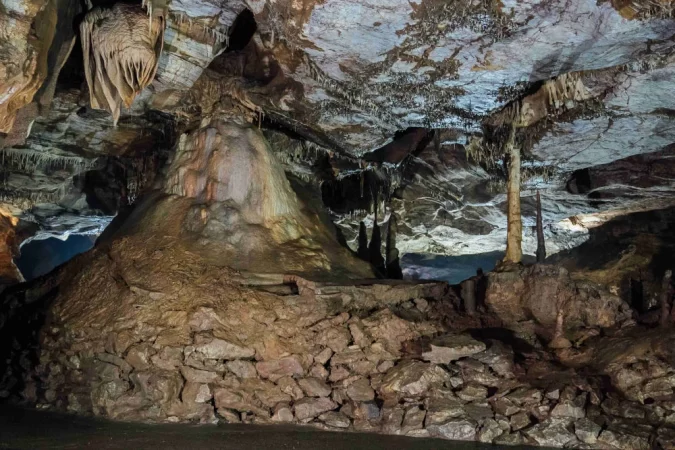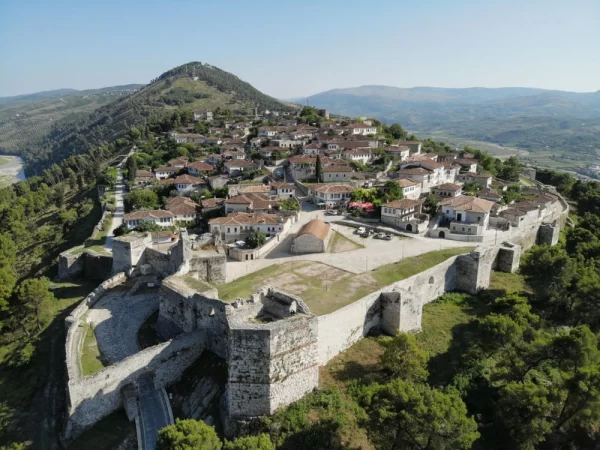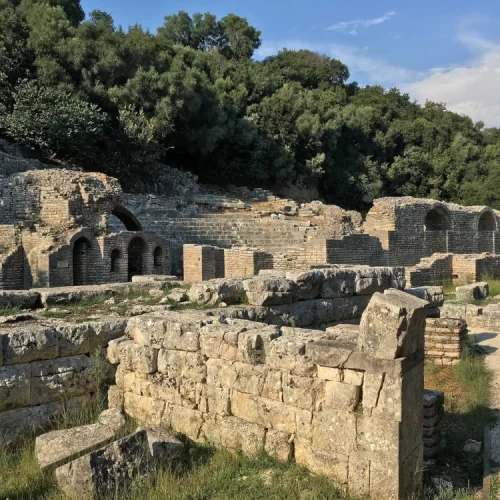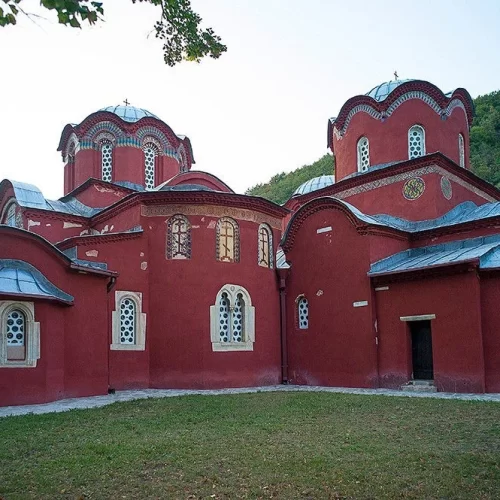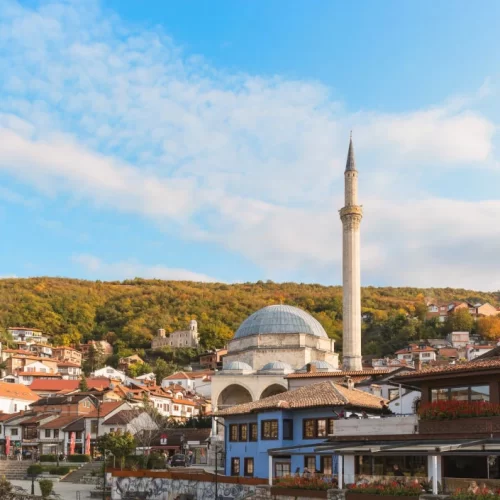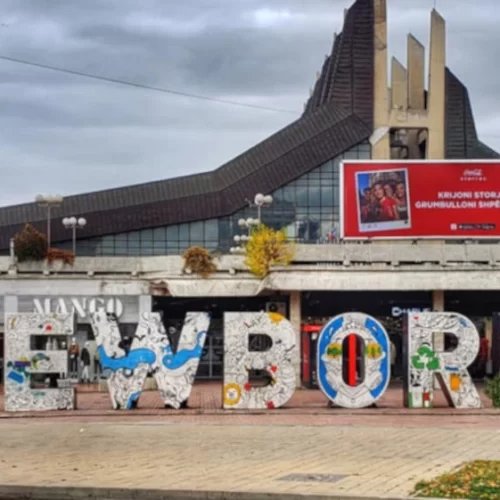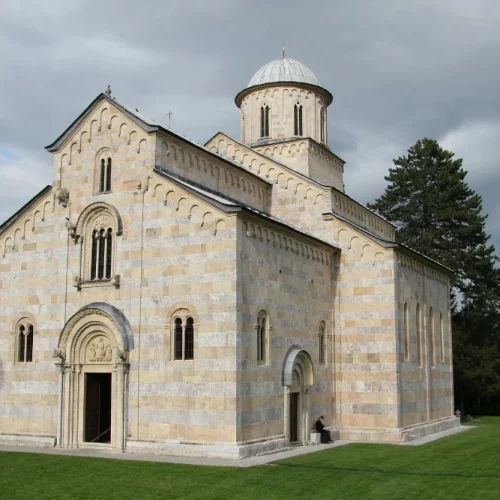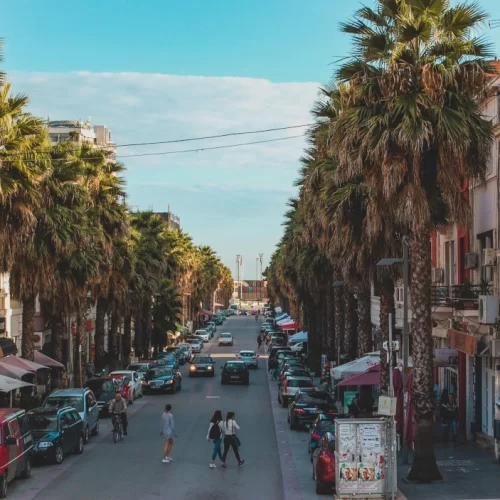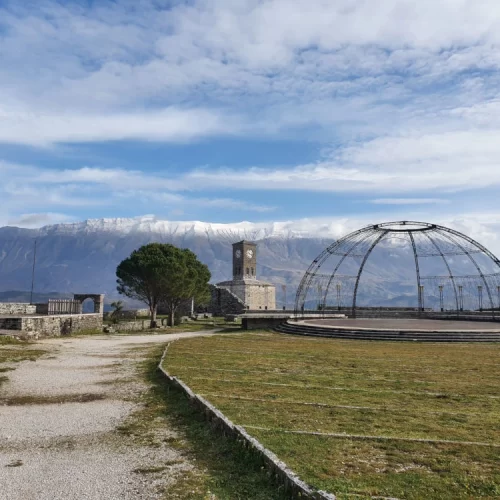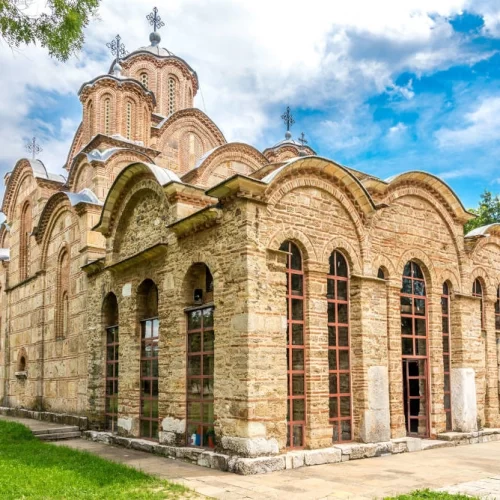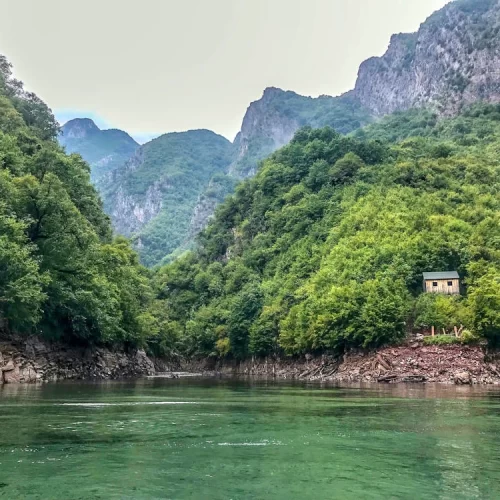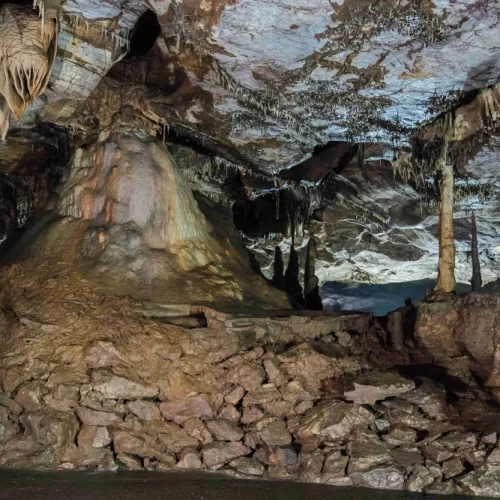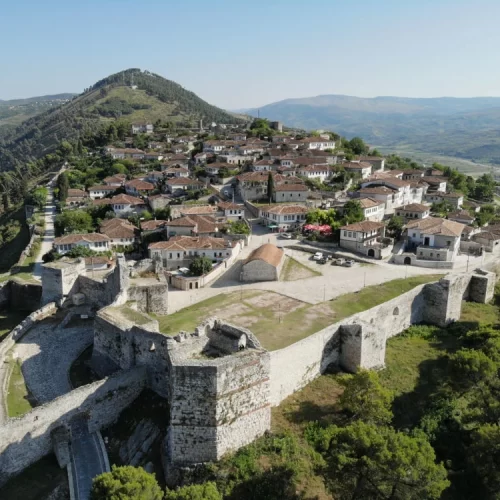 Visit two countries and one nation. Get onboard a journey to familiarize yourself with the rich history of one of the oldest nations in the region. Beautiful landscapes, diverse cultures, unique cities, and friendly people will be discovered in this trip through Albania and Kosovo.
Highlights:
Sail in Komani lake

Visit 3 UNESCO monasteries in Kosovo

Admire Mirusha waterfalls

Marble Cave in Kosovo

Drive through Albanian Riviera

Visit 3 UNESCO sites in Albania (Butrint, Berat, Gjirokaster)
Professional tour guide/driver

Transportation as per itinerary

Komani Lake – Fierze ferry ticket

Fuel, parking, road taxes, international car insurance

Entrance fees Monastery Visoki Decan

Entrance fees Gracanica monastery

Entrance fees Marble Cave

Entrance fees Albanian league of Prizren

Entrance fees Berat castle

Entrance fees Porto Palermo castle

Entrance fees Butrint archeological site

Entrance fees Blue Eye

Entrance fees Gjirokaster castle and Weapons Museum

Entrance fees Accommodation in double/twin rooms with breakfast
Meals

Tips

Personal Expenses
Day 1. Tirane – Komani lake – Gjakovo – Peje (230 km)
We depart this trip early in the morning to get on the 9 am ferry in Komani lake. The route that you will follow through Drin river is considered one of the most beautiful sailings in Southern Europe. During all the time you will be surrounded by the high Albanian Alps and green nature. Then we drive to Kosovo to stop at Gjakovo city. Here we visit the medieval Grand Bazaar, Hadum mosque, and enjoy the delicious suxhuk (a local spicy sausage). The tour continues to monastery Visoki Decan. This UNESCO World heritage includes a wonderful church painted with rich frescos. Transfer to Peja for overnight.
Day 2. Peje – Mirusha waterfall – Prishtine (100 km)
In the morning we take a city tour of Peja together with the guide. The city is located on the foot of the Accursed mountains, where is founded Peja Patriarchate. This is another medieval orthodox monastery protected from UNESCO. After the visit, we continue driving to Mirusha waterfalls. The river passing through Mirusha park in central Kosovo has magically created several lakes and waterfalls. You will walk together with your guide inside the park and admire the green nature. The journey continues to the capital of Kosovo, Prishtina. Overnight in Prishtina. 
Day 3. Gracanice – Marble cave – Prizren (105 km)
After breakfast, we continue with the city tour of the capital to sites like Newborn monument, Skanderbeg square, the National Library, and Mother Theresa cathedral. Next, we drive to Gracanica monastery, another orthodox site protected from UNESCO. A short drive further south is located the Marble Cave. This amazing limestone cave with corridors is carved with beautiful stalactites and stalagmites. The next destination is the city of Prizren.
Day 4. Prizren – Durres (200 km)
We wake up in the morning in a great old town. Prizren is the historic capital of Kosovo and attracts lots of tourists from around the world. We will take a walking city tour through the Sadervan square, stone bridge, old town, and Sinan Pasha mosque. The city has an ottoman influence which you will feel it while walking up to the fortress of Prizren. After a delicious local meal, we head back to Albania. Today we drive all the way to the Adriatic coast at the city Durres. Being the oldest port in Albania, Durres offers a rich history from the ancient Illyrian period to the present day. The walking tour around Durres includes a visit to the Roman amphitheater, ruins of the byzantine market and roman baths, Venetian tower, and Vollga promenade. Accommodation in Durres.
Optional: Entrance fee to Roman amphitheater (200 Leke/person)
Day 5. Durres – Berat – Vlore (202 km)
Today we continue our journey to Berat, the white city with authentic architecture. The city of thousands of windows hosts the largest habited castle in the country. While walking around the castle, you will enjoy the views of local houses, medieval churches, and mosques. The guided city tour of Berat includes the visit of Mangalem quarter, where are beautifully located King's mosque and the Bachelor's mosque. Crossing through an old bridge we get to Gorica neighborhood, which is unique with its houses. After lunch, we drive to the city of Vlore on the coast. It is well-known as the city of independence and an amazing summer attraction. We will also visit the old town and Muradie mosque. Accommodation in Vlore.
Optional:
Entrance fee to Onufri Museum (400 Leke/person)
Entrance fee to Ethnographic Museum (300 Leke/person)
Day 6. Vlore – Sarande (125 km)
This day we drive along the Albanian Riviera down south to Saranda. We will pass and visit places like Dhermi, Qeparo, and Himara. Porto Palermo bay hosts a well-protected medieval fortress with a rich history. We will have lunch facing the warm sea and delicious fish. In the afternoon we reach Sarande to enjoy the buzzy nightlife or catch sunsets by the sea. Accommodation in Sarande.
Day 7. Butrint – Gjirokaster (90 km)
In the morning we drive more south to the archeological site of Butrint. Butrint was inhabited since prehistoric times by different colonies and it's been listed under UNESCO World heritage since 1992. The guided tour takes approximately 2 hours walking through the speechless ruins and beautiful nature. Later we stop for a refreshment at the springs of Blue Eye to enjoy the nature and a coffee. The next destination is another World Heritage Site, the city of Gjirokaster. It is recognized as the "Stone City" for its medieval fortress and characteristic houses. The old Bazar of Gjirokaster is certainly a gem to be explored. Accommodation in Gjirokaster.
Optional:
Ethnographic museum of Gjirokaster (200 Leke/person)
Day 8. Gjirokaster – Tirane (240 km)
The journey is arriving at an end but before that, we have prepared a beautiful surprise. Not far from the city of Gjirokaster is located an eco-friendly horse stable. We will enjoy an experience accompanied by professional staff and friendly horses. After an adventure in the saddle, we drive back to Tirana. 
Optional:
Horse riding tour in Gjirokaster