We create unforgettable experiences
Embark on an extraordinary journey with SEE Trips, where we don't just offer tours; we provide unparalleled adventures through the enchanting landscapes of Albania and the Balkans. Imagine immersing yourself in the vibrant tapestry of local communities and cultures, creating lasting memories that go beyond the ordinary.
Why choose SEE Trips? We're not just guides; we're passionate storytellers, weaving a narrative that goes beyond mere sightseeing. Our small group approach ensures you don't just visit a place but truly experience it, forging authentic connections that will stay with you forever. Every tour and activity is carefully planned, and our personable guides are there to be your friends, they're your companions on a journey of discovery.
Your trust is our treasure, and we're committed to turning your travel dreams into a reality. SEE Trips embraces the art of slow travel, offering tailored experiences for families, adventurous folks, and history lovers.
Picture yourself on an exclusive adventure, whether in a small group or a private tour. SEE Trips invites you to explore our curated experiences – from dynamic city tours to immersive history, culture, nature hikes, or the luxury of a private guide/driver in the picturesque Balkans. With years of experience, we not only understand your interests but aim to exceed your expectations.
We're your ticket to a unique and unforgettable exploration of the Balkan region.
Verified
7 day trip We took a 7-day tour, starting in Tirana and passing through Skhoder, Lake Komani, Valbone, Kruje, Durres, Berat, Vlore, Dhermi, Blue Eye and ending in Sarande. Our driver, Denis, was very friendly and helpful and spoke very good English. Everything went very well, so we will recommend this company to our friends.
Verified
The best grand Balkan Tour If you want to enjoy a smooth and wonderful Grand Balkan tour with your family, See Trips is your number one choice. My family and I had a 20-day summer holiday to spend in Europe, and we were fortunate to have made our last-minute booking for a private Grand Balkan tour with See Trips. Our tour guide, Mr Gezim Shimi, is professional, reliable, gentle and kind. Travelling around 7 countries in 11 days, crossing all the borders and stuff may not be easy, but Gezim arranged everything so efficiently that even border crossing could become something exciting. Having travelled from Croatia, Bosnia & Herzegovina, Montenegro, Albania, North Macedonia, Kosovo, Bulgaria, and Serbia, we never had to worry about anything. Gezim suggested us to do most of the outdoor sighseeing after 5 pm to avoid the summer heat, and he was right. Time was spent most efficiently during the trip. The morning drive, afternoon walks and early evening strolls were fantastic. We visited all the breathtaking scenic spots and amazing attractions in the Balkans as planned in the itinerary, and we never missed out anything. Also, we are grateful to Gezim because he is friendly, knowledgeable and informative. On the way, he always told us about the history, culture, recent news and fun facts about the people and places we travelled. He also helped us take photos from the best angles. Every day, after the long and satisfying sighseeing, we enjoyed all the indigenious food in the best restaurants recommended by Gesim, and we stayed in convenient, quiet and comfortable hotels wtih laundry service, great breakfast, nice tea and coffee, note to mention good wifi. My 8-year-old daughter had travel sickness at the beginning of the journey, but the matter was ironed out quickly as Gezim kindly helped us get the travel sickness pills from the pharmacy. When it was raining in Tirana, Gezim kindly gave us his umbrella; when we needed to exchange some currency/withdraw money from the bank, Gezim showed us the safe and reliable places to do so. When we had problem booking bus tickets and hotels for the days beyond the Grand Balkan trip, Gezim helped us patiently and shared with us the best booking sites and key information. He shared his snacks with us too during the long drive across the countries. The trip was safe, smooth, fun and fabulous. Big thanks to See Trips really.
Verified
Une belle expérience à conseiller ! Expérience super sympa. Les itinéraires sont bien faits et vont droit au but, les guides sont sympas et très instruits! Ce qu'il y a à voir est vraiment fantastique !
Verified
#great hike #perfect guide #Gezim Hiking with Gezim was the best experience.It was a phenomenal time and Gezim was the perfect mountain guide for that.He is super communicative, very nice companion to talk with. Easy going guy with good vibes, positive energy and super fun.He took me through mountains,valley and waterfall. I felt safe..Don't book your hike with Gezim !!! That is if you don't want to experience the best hike ever.Highly recommended !!!!Thank you until the next one 😅
Verified
Stunning!!!! Such an amazing trip, Theth is a very beautiful village with lots of wonderful sights. A special thanks to Gezim for making this trip possible. Highly recommend for any trips.
Verified
Great tour!! It was a beautiful tour. The guide told us a lot of things of Albania. It was very interesting! Our compliments to him! The lunch was delicious. We should really recommend it. We went with our baby and that was not a problem. Thanks for the great day!
Verified
Amazing trip It was amazing trip with amazing tourist, he was very helpful and friendly , I will recommend to my family and friends
andrea innocenz... v
2022-07-18
Verified
Perfect private tour to Gjirokäster Perfect private tour to Gjirokäster with Saimir, an excellent driver / guide generous in explanations, chats and laughs. Highly recommended experience for your deep Albanian tours and trips.
Verified
Efficient and excellent! Samair Wes a considerate, helpful, intelligent and well informed guide. His English was good and he ensured that we had an excellent day. I would definitely recommend him and this highly efficient company.
Verified
Albanian retreat Gezim is very informative, friendly and understands our requirements well. Was very comfortable as he managed the group well(especially the kids). His choices of hotels was apt with close proximity to key locations. His presence in the group helped us choose the right food and restaurants. Overall very happy with the trip.
Gezim is the best tour guide! He is so knowledgeable and so funny, and made our trip amazing. We spent 2 weeks across all of Albania with Gezim and it felt like traveling with a local family member! We had a mix of native English speakers and Albanian speakers on our trip and Gezim's perfect English helped with translating during the entire tour. We can't wait to go back and use See Trips again!!
Ein wirklich professioneller Reiseleiter. Besondere Aufmerksamkeit für Dienstleistungen und Gastfreundschaft. Wir verbrachten 3 wunderschöne Tage zwischen Kultur und lokalem Essen. Fantastisch
Professional tour guide and very well organized activities.
Happy that I chose SEE TOURS. Great experience. The right choice if you are into nature and exploring new sites and cultures.
A great agency and so responsible about everything. I had an amazing trip with Mr.Gezim Shimi and he was so knowledgable about the history and the culture of the Albanian people. Can't wait to explore more together as next year would like to join a Balkan tour. Thank you so much for the pleasant experience SeeTrips. Highly recommended !!!
I was so pleased with the trip. Our guide and driver were outstanding,friendly,safety-conscious,and had great sense of humor.I will highly recommend your company to those who inquire.
Great Tours for the value! Clean and comfort transportation. Highly recommend!
We help you planning your journey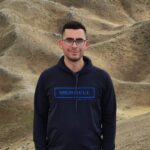 General Manager & Tour Guide
I studied tourism management in Tirana and since 2014 I have been working as a tour guide and product manager in Albania, the Balkans, Turkey, Central Europe, and the U.S.A. I have a big passion for hiking, cycling, and running.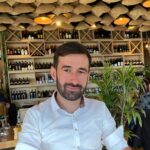 After a series of life-changing events, I decided to follow my passion and be a tour guide to promote the cultural heritage of Albania and other Balkan countries. I like to meet international people and have fun.
Working as a tour guide for 5 years, I understood that travel is the best way to be lost and found at the same time. Wherever you go, it becomes part of you somehow. I will be the guide who takes you to places you have dreamed of visiting.