We create unforgettable experiences
See Trips was created with the only mission to make Memories for tourists visiting the southeast Europe region. We like to create unique experiences by combining local culture, nature, and fun. Our team has understood from past background in tourism that travelers have changed nowadays and they love to involve with local communities.
Following years of experience in the tourism industry in the Balkans, we decide to settle in Tirana and create a travel agency focused on small groups with big dreams. We serve our guests by handcrafting remarkable journeys. Our unique experiences in cooperation with local businesses and devoted tour managers are the perfect choice for families, couples, and friends.
We help you planning your journey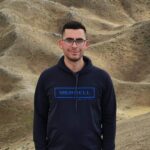 General Manager & Tour Guide
I studied tourism management in Tirana and since 2014 I have been working as a tour guide and product manager in Albania, the Balkans, Turkey, Central Europe, and the U.S.A. I have a big passion for hiking, cycling, and running.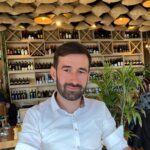 After a series of life-changing events, I decided to follow my passion and be a tour guide to promote the cultural heritage of Albania and other Balkan countries. I like to meet international people and have fun.
Working as a tour guide for 5 years, I understood that travel is the best way to be lost and found at the same time. Wherever you go, it becomes part of you somehow. I will be the guide who takes you to places you have dreamed of visiting.