Free Download Albania Travel Guide 2023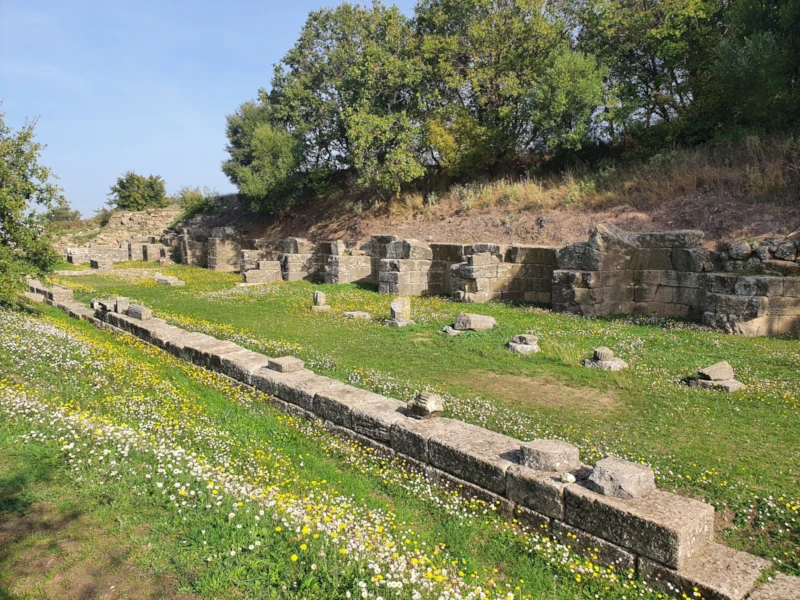 All roads lead to Albania: What you need to know before traveling to Albania From its stunning beaches
Read More »
Top 10 places to visit in Montenegro – off the beaten path Hidden bays on the shores of
Read More »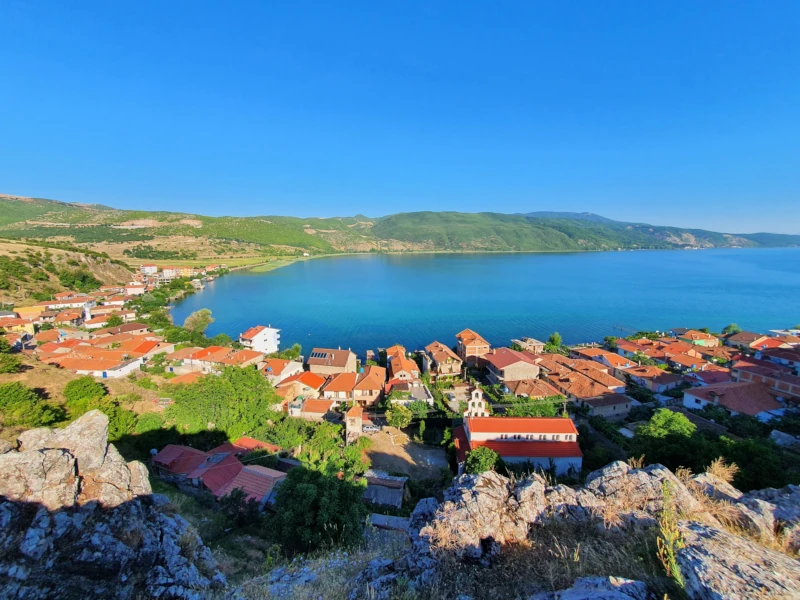 Top 10 places to visit in Albania – off the beaten path Are you planning to visit Albania
Read More »
We create unforgettable experiences
SEE Trips offers you unforgettable experiences in Albania and the Balkan region. We understand that you travel to gather memories with local communities and cultures. Travelers decide to join our tours because we love to create an emotional impact and engage with locals. Hence we travel in small groups so you can enjoy moments at your own pace. The tours & activities are designed carefully, and our devoted travel guides will treat you as a friend. We consider it an achievement when you enjoy the moment you decide to share with us. We hold on to your trust in us and commit to putting in all the efforts to make you happy. Our approach in tourism is toward slow travel. The tours are perfectly designed for families, young adventurous spirits, or history passionate.
Come and join us on a small group or private tour of Albania and the Balkan region. SEE Trips organizes tours of different categories such as city tours, history, culture, hiking in nature, or private guide/driver in the Balkans. Over years of experience in tourism, we have reached to understand your interests. Our team is in Tirana, but we can modify it to start the tour wherever suits you better. If you prefer to book directly with a local guide in Albania, you are in the right place. We can help you personalize the tour to your preferences and desires. 
7 day trip We took a 7-day tour, starting in Tirana and passing through Skhoder, Lake Komani, Valbone, Kruje, Durres, Berat, Vlore, Dhermi, Blue Eye and ending in Sarande. Our driver, Denis, was very friendly and helpful and spoke very good English. Everything went very well, so we will recommend this company to our friends.
The best grand Balkan Tour If you want to enjoy a smooth and wonderful Grand Balkan tour with your family, See Trips is your number one choice. My family and I had a 20-day summer holiday to spend in Europe, and we were fortunate to have made our last-minute booking for a private Grand Balkan tour with See Trips. Our tour guide, Mr Gezim Shimi, is professional, reliable, gentle and kind. Travelling around 7 countries in 11 days, crossing all the borders and stuff may not be easy, but Gezim arranged everything so efficiently that even border crossing could become something exciting. Having travelled from Croatia, Bosnia & Herzegovina, Montenegro, Albania, North Macedonia, Kosovo, Bulgaria, and Serbia, we never had to worry about anything. Gezim suggested us to do most of the outdoor sighseeing after 5 pm to avoid the summer heat, and he was right. Time was spent most efficiently during the trip. The morning drive, afternoon walks and early evening strolls were fantastic. We visited all the breathtaking scenic spots and amazing attractions in the Balkans as planned in the itinerary, and we never missed out anything. Also, we are grateful to Gezim because he is friendly, knowledgeable and informative. On the way, he always told us about the history, culture, recent news and fun facts about the people and places we travelled. He also helped us take photos from the best angles. Every day, after the long and satisfying sighseeing, we enjoyed all the indigenious food in the best restaurants recommended by Gesim, and we stayed in convenient, quiet and comfortable hotels wtih laundry service, great breakfast, nice tea and coffee, note to mention good wifi. My 8-year-old daughter had travel sickness at the beginning of the journey, but the matter was ironed out quickly as Gezim kindly helped us get the travel sickness pills from the pharmacy. When it was raining in Tirana, Gezim kindly gave us his umbrella; when we needed to exchange some currency/withdraw money from the bank, Gezim showed us the safe and reliable places to do so. When we had problem booking bus tickets and hotels for the days beyond the Grand Balkan trip, Gezim helped us patiently and shared with us the best booking sites and key information. He shared his snacks with us too during the long drive across the countries. The trip was safe, smooth, fun and fabulous. Big thanks to See Trips really.
Une belle expérience à conseiller ! Expérience super sympa. Les itinéraires sont bien faits et vont droit au but, les guides sont sympas et très instruits! Ce qu'il y a à voir est vraiment fantastique !
#great hike #perfect guide #Gezim Hiking with Gezim was the best experience.It was a phenomenal time and Gezim was the perfect mountain guide for that.He is super communicative, very nice companion to talk with. Easy going guy with good vibes, positive energy and super fun.He took me through mountains,valley and waterfall. I felt safe..Don't book your hike with Gezim !!! That is if you don't want to experience the best hike ever.Highly recommended !!!!Thank you until the next one 😅
Stunning!!!! Such an amazing trip, Theth is a very beautiful village with lots of wonderful sights. A special thanks to Gezim for making this trip possible. Highly recommend for any trips.
Great tour!! It was a beautiful tour. The guide told us a lot of things of Albania. It was very interesting! Our compliments to him! The lunch was delicious. We should really recommend it. We went with our baby and that was not a problem. Thanks for the great day!
Amazing trip It was amazing trip with amazing tourist, he was very helpful and friendly , I will recommend to my family and friends
Perfect private tour to Gjirokäster Perfect private tour to Gjirokäster with Saimir, an excellent driver / guide generous in explanations, chats and laughs. Highly recommended experience for your deep Albanian tours and trips.
andrea innocenz... v
2022-07-18
Efficient and excellent! Samair Wes a considerate, helpful, intelligent and well informed guide. His English was good and he ensured that we had an excellent day. I would definitely recommend him and this highly efficient company.
Albanian retreat Gezim is very informative, friendly and understands our requirements well. Was very comfortable as he managed the group well(especially the kids). His choices of hotels was apt with close proximity to key locations. His presence in the group helped us choose the right food and restaurants. Overall very happy with the trip.
Gezim is the best tour guide! He is so knowledgeable and so funny, and made our trip amazing. We spent 2 weeks across all of Albania with Gezim and it felt like traveling with a local family member! We had a mix of native English speakers and Albanian speakers on our trip and Gezim's perfect English helped with translating during the entire tour. We can't wait to go back and use See Trips again!!
Ein wirklich professioneller Reiseleiter. Besondere Aufmerksamkeit für Dienstleistungen und Gastfreundschaft. Wir verbrachten 3 wunderschöne Tage zwischen Kultur und lokalem Essen. Fantastisch
Professional tour guide and very well organized activities.
Happy that I chose SEE TOURS. Great experience. The right choice if you are into nature and exploring new sites and cultures.
A great agency and so responsible about everything. I had an amazing trip with Mr.Gezim Shimi and he was so knowledgable about the history and the culture of the Albanian people. Can't wait to explore more together as next year would like to join a Balkan tour. Thank you so much for the pleasant experience SeeTrips. Highly recommended !!!
I was so pleased with the trip. Our guide and driver were outstanding,friendly,safety-conscious,and had great sense of humor.I will highly recommend your company to those who inquire.
Great Tours for the value! Clean and comfort transportation. Highly recommend!