How to travel in the Balkans in 2022?
Traveling has changed and everyone can agree about it. Around the world are many border restrictions, that makes travelers to plan in details and do lots of research. But not all of us have the time and experience to find this information. What do you need to know before you decide to travel in the Balkans? This article will update and make it easier to you before planning to visit this diverse region.
In the Balkan region it is sometimes even more frustrating when traveling from one country to another. Some countries are not part of EU, some are full members, and few are members of EU, but not Schengen zone. How to plan and what documents are required to cross borders during 2022?
First, you need to know the status of each country in relation with EU zone:
Greece and Slovenia are full members of EU and Schengen zone (an area of European countries that have removed all type of border control in their mutual borders)
Croatia, Romania, Bulgaria are members of EU zone, but not yet of Schengen areas (meaning there are still border control)
Western Balkan countries (Albania, Bosnia & Hercegovina, Montenegro, North Macedonia, Kosovo, Serbia) are not members of EU or Schengen area (there are border controls)
The infrastructure in the Balkans is in the developing stage and the connections between countries are restricted due to its geography terrain as well. There are couple of air connections, but as a true explorer in the soul, consider the land transportation to get closer to the nature and cities.
There are several trains connections between Ljubljana to Zagreb or vice-a-verse. Check out Train Croatia or Rail for schedules and prices. In the rest of the Balkans aren't available train connection between countries, unless you are an adventurer and want to consider the scenery route from Bar (Montenegro) – Belgrade (Serbia). Check out for more information Seat 61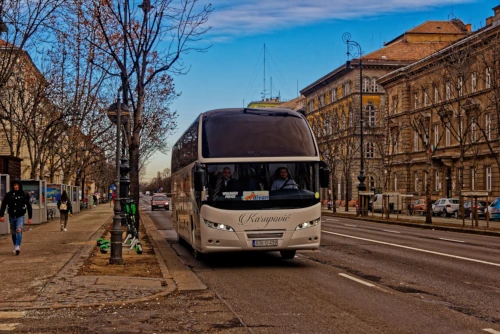 Buses are the most popular way of transportation in the Balkans, though they are not the most comfortable and convenient in time. Not all the schedules or tickets are listed online, which requires sometimes to go physically in the main bus station and get a ticket. Keep in mind that you need to have local currency or you will be dragged around.
The well-known bus operator FLIXBUS operates in countries such as Romania, Bulgaria, Croatia, Slovenia, Greece, Serbia. Check out for schedules and prices Flixbus. Other website platforms like Bus Croatia or Get By Bus can be helpful to plan in advance your itinerary in the Balkans.
Tip: If you buy the bus ticket physically at the bus station or driver the prices will be 1-2 € less, but the risk is that there might not be available seats.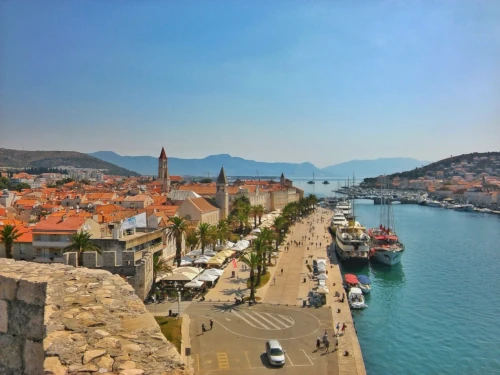 Sailing by boat is another amazing way to travel in the Balkans. Croatia offers many choices to visit its island from north to south. Check out for schedules Croatia Ferries
Thousands of islands of Greece can be discovered best by a ferry. You can also cross from Greek Island of Corfu to Sarande, Albania in only 45 min. Schedules & prices Greece Ferries
Other way to explore the Balkan peninsula by boat can be ferries along Danube river in Serbia or Romania.
Remember that when crossing countries in the Balkans, there is always a border control. Some are not popular, the rest might be very busy and you have to wait hours in queue, especially when travelling by bus. Passports are mandatory to be presented and the expiration date shouldn't be less than 6 months. When traveling with children younger than 18, you need a permission from both parents. If you need a Schengen visa, please show it first the border police.
The fun part starts now. The restrictions keep changing quite often, so I will be based at the moment of writing this article. Don't forget to be updated again, when you decide to travel. In all countries of the Balkans, you will be required to be vaccinated with 2 dozes of any Vaccine. This vaccine certification need to be printed when crossing borders. Sometimes the border police might not accept the mobile certificate.
Below you can find the links of official government sites for updated border restrictions: