Top 10 places to visit in Albania - off the beaten path
Are you planning to visit Albania and you like to explore hidden gems?! Albania is a small country to visit, yet it is filled with many unique places to see. Covered by mountains from north to south, you will find many things to do in Albania. Besides the natural beauty of Albania, you will see different traditions and lifestyles on these hidden destinations in Albania.
If you are a traveler that wants to go off the beaten path, you will find these destinations attractive and exceptional. Many of you can easily reach these villages in Albania, but to enjoy the best you might need to hike a little. Remember to travel slowly in Albania and experience first-hand with locals.
Voskopoje is a village 15km away from the city of Korce. It stands between mountains and wild forests. Voskopoje used to be a cultural center during the Ottoman Empire. Communities of Albanian, Greeks, and Vlachs were co-living peacefully here until the 19th century. Today, Voskopoje has a different vibe from the rest of Albania and is considered "Paris of the Balkans". Many of the old ancestors have returned and have opened new guesthouses. Travelers decide to visit Voskopoje because of the many Orthodox churches. You can hike to St. John the Baptist's Monastery and nearby Shipske village, in a beautiful trail matching up churches and pine forests. Others visit Voskopoje to enjoy the local food and chilly weather.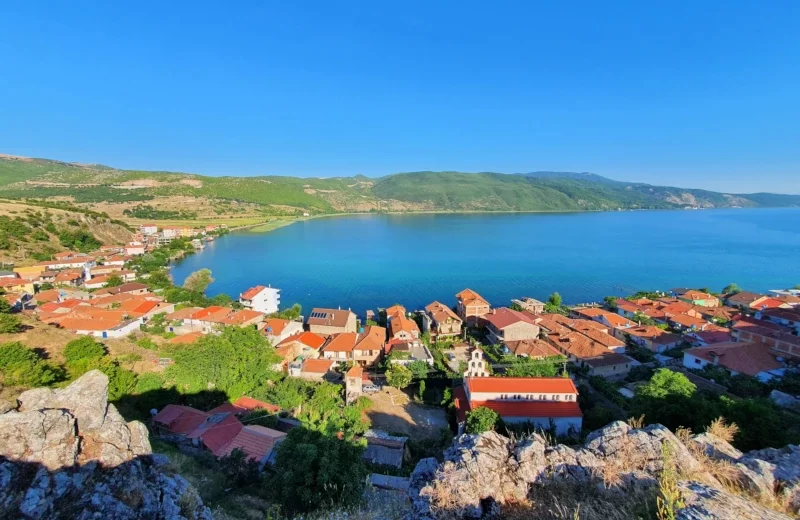 Lin is a tiny village by Lake Ohrid and is an ancient settlement of humanity. A peninsula covered by archeological sites and crystal emerald waters. Most locals are fishermen that go out in the lake to catch Koran (an endemic trout fish of Lake Ohrid). The socialists built many bunkers here, and used them to patrol the lake. You can take a short hike around the peninsula to adore the natural beauties and history.
The town of Permet is on the bank of river Vjosa and at the foot of Mount Nemercka. A quiet city with friendly people and beautiful valleys bursting with roses. Generally, Permet is famous for the Bektashi community, a Sufi Islam sect widely practiced in Albania. Independent travelers choose to visit Permet for the purpose of connecting with nature. Traditional Guesthouse Permet and Ferma Albanik are run by friendly locals who love nature. Try to spend an overnight here to support the local community and get closer to Mother Earth. Additionally, you can drive the Fir of Hotova national park in a 4×4 car.
Nivica is in the center of Laberia province, alongside high mountains. Uniquely the region has a medieval water aqueduct, high waterfalls of Peshtura, and deep canyons of Nivice. Equally important is the historical fact that the people of Laberia played a significant role in the independence of Albania. You can easily reach Nivica from SH4 road, just at the entrance of the city of Tepelene. Camp Nivica and Camping Lekdushi – Shehu are two sustainable accommodations where one can fully embrace nature.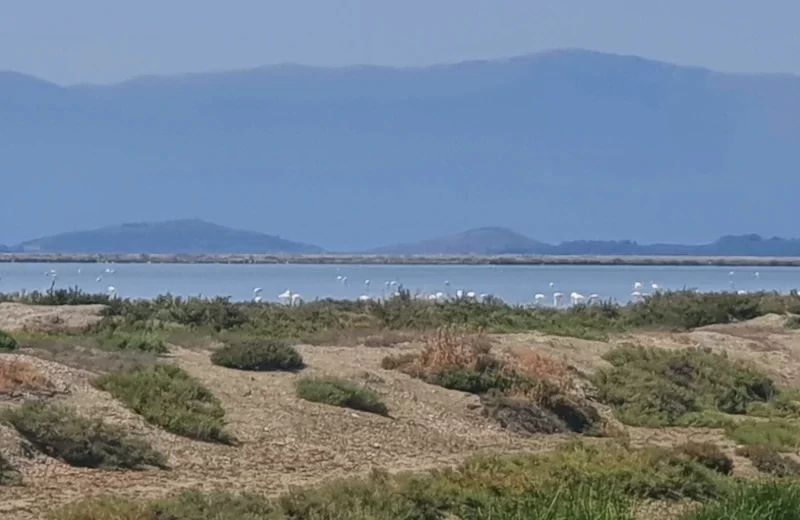 Narta is the second-largest lagoon in Albania on the shores of the Adriatic Sea. A part of the lagoon is a salt marsh, which creates perfect conditions for birds to rest here. It is an incredible place for birdwatching of flamingos, dalmatian pelicans, or little terns. Surprisingly on the west are sand dunes that separate the sea from the lagoon. They have a height of 5-6 meters and offer beautiful views of Sazan Island. In addition, on the south is Zvernec village and its small island, where is the Monastery of Saint Mary. It's open to the public all year round. Remember to bring a pair of binoculars when visiting Narta Lagoon.
Generally, the east of Albania is remote due to the high mountains. Peshkopi is one of the few small towns settled in this part of the country. It's next to the border with North Macedonia, and you reach it from Tirana following the Road of Arberi. The town is famous for its thermal waters. Following this, Albanians visit hotels with Sulphur baths to cure rheumatism issues. Mountain tourism is increasing in Peshkopi as you can hike various trails in Korab – Koritnik nature park.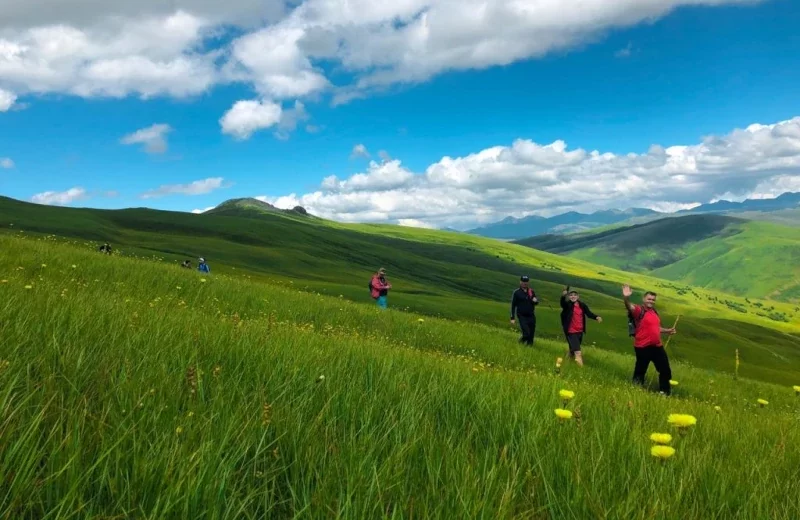 Shishtavec is a village in the northeast of Albania and is the center of the Gorani people. As a result, locals speak the Albanian language and Goranski dialect. Obviously, it's a multicultural place and appealing to ethnographers. The mountain pastures in this region are famous for the diversity of flora. Consider going hiking during summertime when trails are full of colors. You will be walking right on the border between Albania and Kosovo.
Lepushe is on the north edge of Albania, on the foot of the Albanian Alps. It's less known than Theth or Valbone, yet the valley has many things to offer. During winter the area has a high snow density and is great for skiing. In summer travelers visit the valley to hike Vajusha peak. Additionally, hikers can reach several peaks such as Berizhdoli or Grebeni. The asphalted road to Lepushe has some of the most panoramic views in Albania. 10 km from the village is the border with Montenegro, which takes you to the rest of the Prokletije Alps.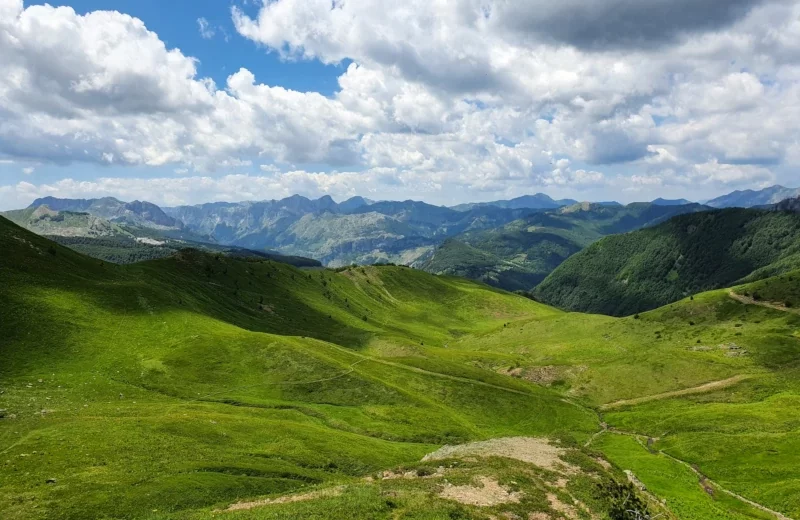 Qeparo is a seaside village in Albanian Riviera. By comparison, it's less frequented than other villages like Dhermi or Jali. Qeparo is more frequented by families and is quite peaceful to enjoy the beach. Besides the bay, Qeparo has an upper old village. It offers amazing views of the Ionian Sea and olive grove hills. Locals of Qeparo produce some of the best olive oil in Albania. Seek to spend a night in the upper town to catch beautiful sunrises and sunsets.
Sotira waterfall is a tourist attraction on the foot of Mount Tomorr. You reach it by driving from the city of Gramsh. Then it takes approximately 1-hour hiking from the village of Sotire. The water flowing from Mount Tomorr creates some waterfalls of 20-100 meters in height. Remember to be careful when reaching the waterfall as the terrain is slippery.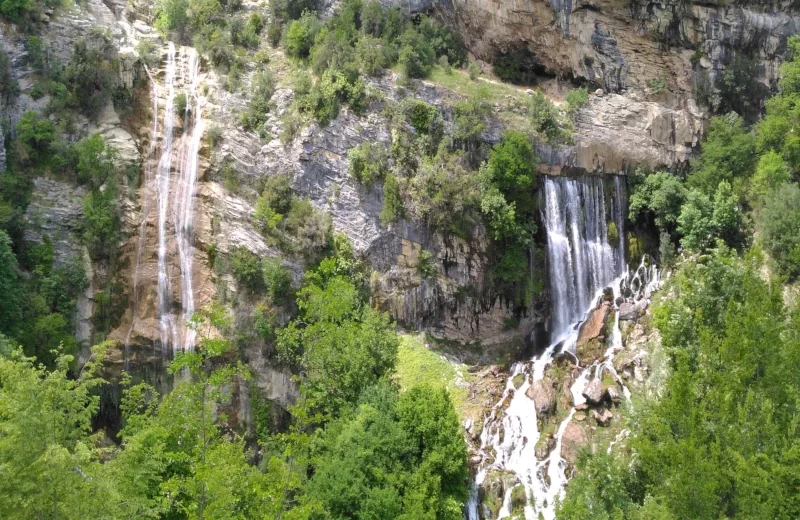 I am a national tourist guide in Albania, and I get to travel a lot around the country, so I can guarantee you that these destinations have a different feeling. To avoid the big crows during high tourist season, head to these villages, and you won't be disappointed. Overall, one can spend 10 days on average traveling around Albania.