Top 22 Best Beaches in Albania
Summer is behind the corner and you are thinking about the next vacation adventure. You are thinking to explore new destinations after a crazy lockdown without traveling. Where can you find the best beaches in Albania?
Albania is a small country with Mediterranean vibes, which has lots to offer. Its geography is blended between high mountains, large lakes, and long sea coasts. Albania has a 530 km coastline including the Adriatic Sea in the north, and the Ionian Sea in the south. If you are a family and you are looking for a peaceful beach to relax, then Golem and Lalzi bay are the destinations. If you are young and looking to party and explore, then head down south to the Ionian bays. In this article, I will list the best beaches based on my experience in the tourism industry.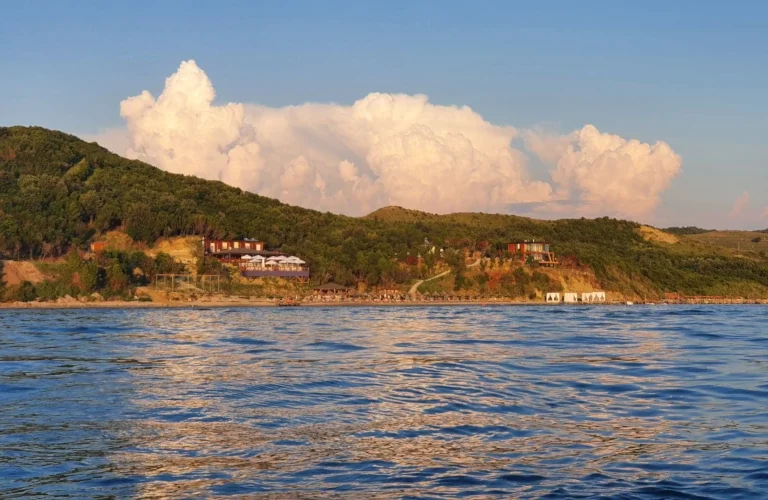 Cape of Rodon
This beach is located in the Adriatic Sea, 50 km far from Tirana International Airport. It is a quiet place surrounded by a church, a castle, bunkers, and green nature.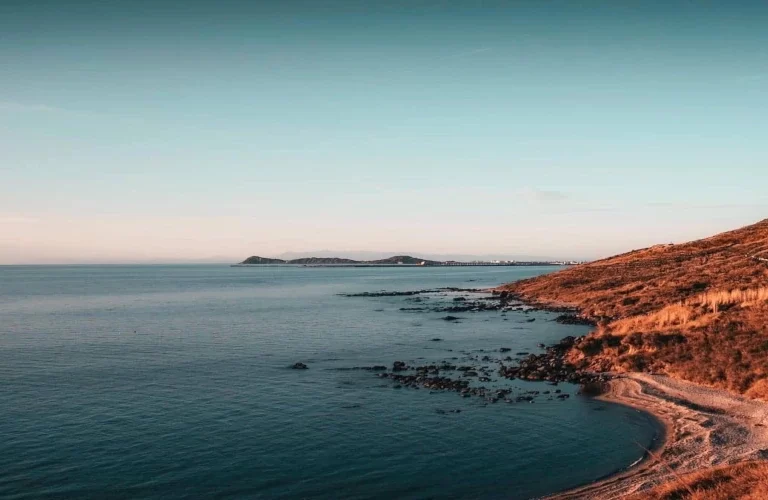 2. Kallm beach, Durres
Kallm beach is located in the north of Durres. You can reach there driving through a gravel road without signs. It has clear waters, covered with stones. This is the perfect destination if you are staying in Durres and want to explore a lesser populated area.
3. Rana e Hedhun (Thrown Sand)
It is a rare formation of sand from Mount Renci, which creates beautiful views of the Adriatic Sea. Next to the beach are located many hotels and restaurants. In June is organized Unum Festival, 5 days of electronic music. You can reach there driving through Shengjin village in Lezha district.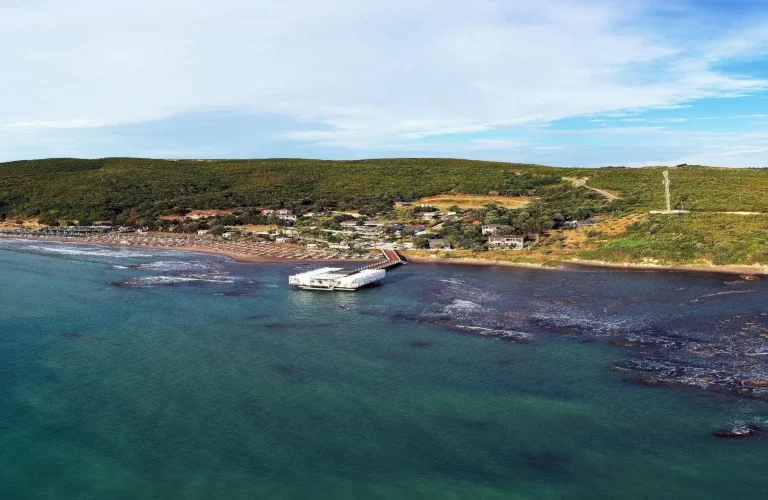 4. Plazhi i Gjeneralit
This is another hidden spot in the Adriatic Sea. You will need to drive through a bumpy and dirt road, which is totally worth the panoramic views.
5. Grama bay 
It is a gem in the Karaburun peninsula. In ancient times, pirates used to stop and hide here. There are two ways to get here: an 8-hour long hike from Llogara National park or by boat leaving from the port of Vlora. If you choose to hike, make sure to get a guide who knows the area. It is worth camping overnight here and watching the stars.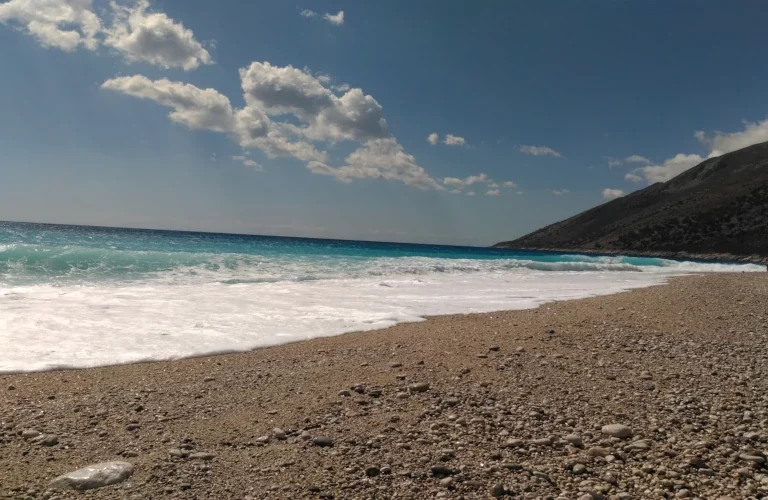 6. Palasa beach
Palasa is a luxury area with private villas. The beach is known by the locals as "Rruget e Bardha", which means "white paths" because of the white little rocks. If you don't want to rent an expensive villa, stay in the old village above the main road.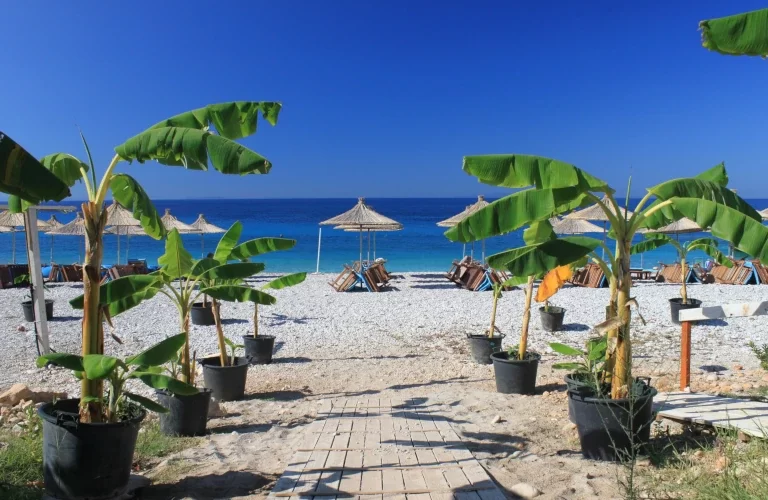 7. Dhermi beach
Dhermi is the most famous beach in Albania. The old village is renovated recently and it is blended with stone houses and churches. The beach is a heaven with crystal blue waters and secret bays. It is highly recommended to young people who like to party hard.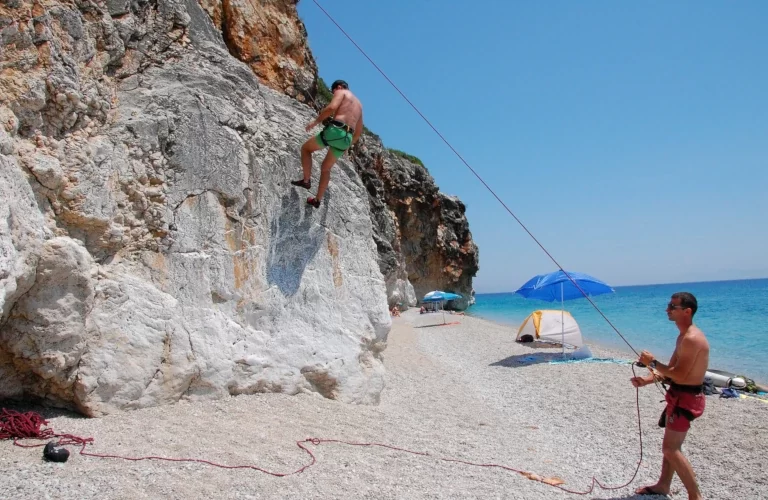 8. Gjipe bay
This charming bay has been explored last 15 years. The way to get there takes 30 minutes walk from the main road parking. The river passing by has created a canyon which can be easily explored by anyone. For the adventurous spirits, there are some rock climbing routes. It is a rural bay without hotels, only a small summer restaurant. Take your camping equipment for an overnight to enjoy it in depth.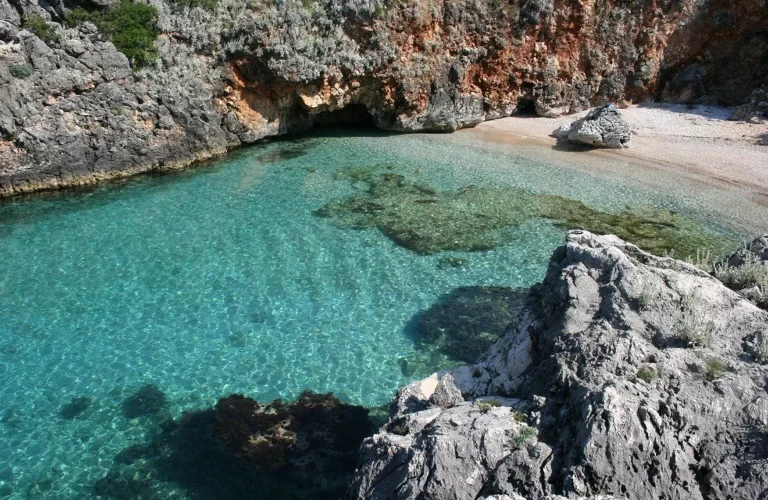 9. Aquarium bay
Aquarium bay is secretly hidden on the Ionian coast. When you are in Jal beach, continue walking or driving south along the coast. After 10 min on the gravel road, a small bay with splendid waters will appear. A great way to run away from the crowds.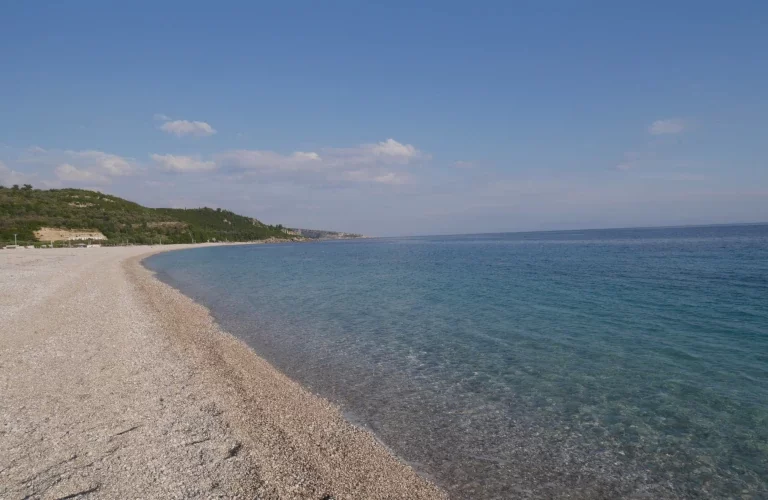 10. Livadhi beach
When driving south of Albanian Riviera, before Himare is located the bay of Livadh. The beach is filled with small rocks and relaxing for families. You can find many restaurants and hotels in the area. Take some time to discover nearby Himara castle, which offers great views of the whole bay.
11. Filikur beach
Are you in Himara and want to get to a real privy beach? Then Filikur bay is the answer. You can reach there by boat from Himare, or even kayaking. You will hear that there is another way to hike from the mountain, but I wouldn't recommend it. It is dangerous and requires the use of ropes and climbing skills. Take some food and drinks and enjoy the rest of the day in your own privacy.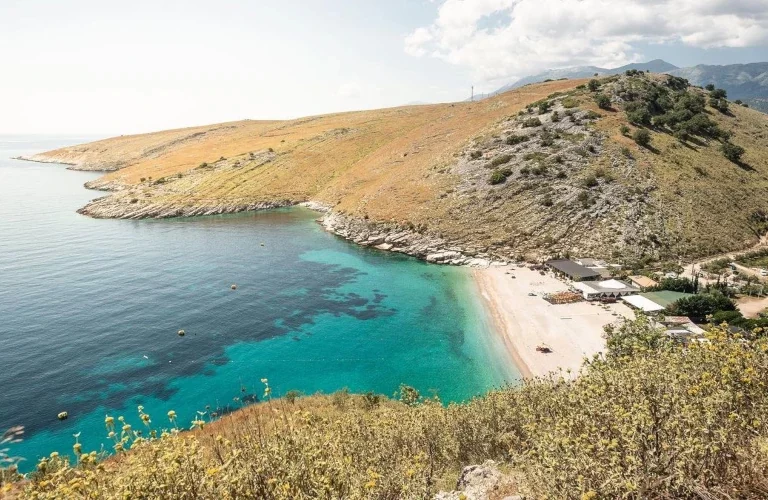 12. Llamani beach
Llaman is another enchanting bay 5 minutes far from Himara town.  It is very popular in the summer, where you can find many restaurants and bars. Make sure to get there in the morning as it gets very crowdy during the day.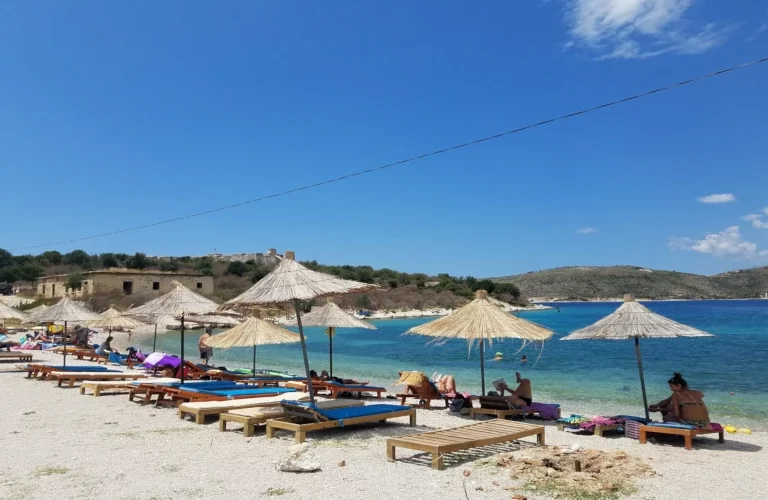 13. Porto Palermo beach
Porto Palermo is a place where you can find a lot of history, besides nice beach. In the middle is located a great medieval fortress. On the north of the bay is the submarine port built during the communist regime. In the south part of the bay is a beautiful small beach. If you love scuba diving and snorkeling, this is the perfect spot.
14. Qeparo beach
Qeparo is a nice village with relaxing shores, more preferable by families. A couple of good restaurants which serve delicious seafood can be found around. Take a walk to the upper village to experience and meet friendly locals.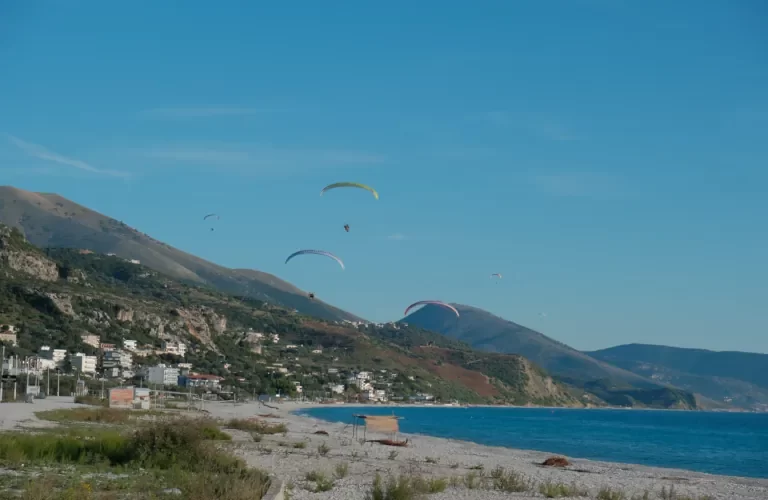 15. Borsh beach
This village is very famous for its olive groves and olive oil. The shores are perfect for family time. South Outdoor is a festival with music and outdoor activities happening each year.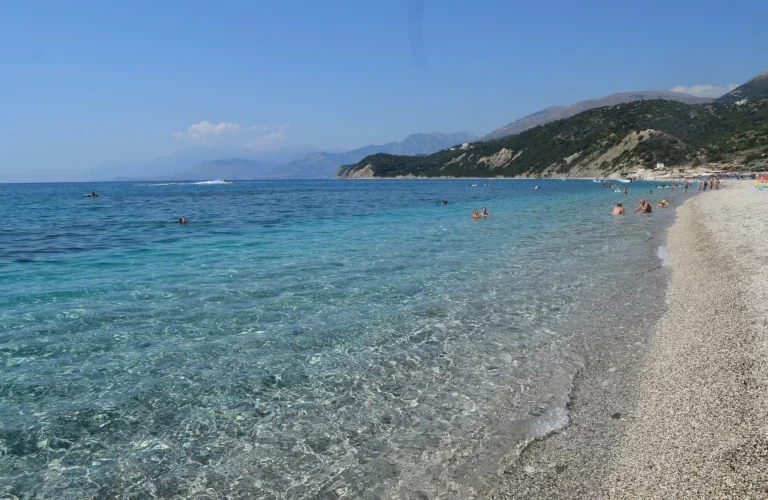 16. Lukove beach
If you have chosen to drive the Albanian Riviera, take a stop at Lukove beach. The village is quite friendly and it has a unique tranquil atmosphere.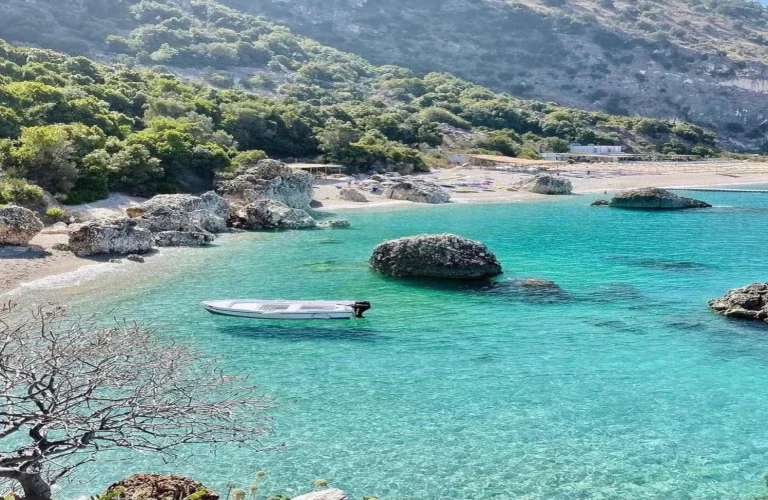 17. Krorez beach
Krorez is a lost paradise in the Ionian Sea. It is accessible only by boats living from port of Saranda. You can find many daily trips to this bay and nearby Kakome bay. 
18. Pulebardha beach (Seagulls)
Driving from Sarande down south to Ksamil are located many small beaches. One of the most beautiful is Pulebardha beach. Blue waters and the sounds of waves are the treats of this bay.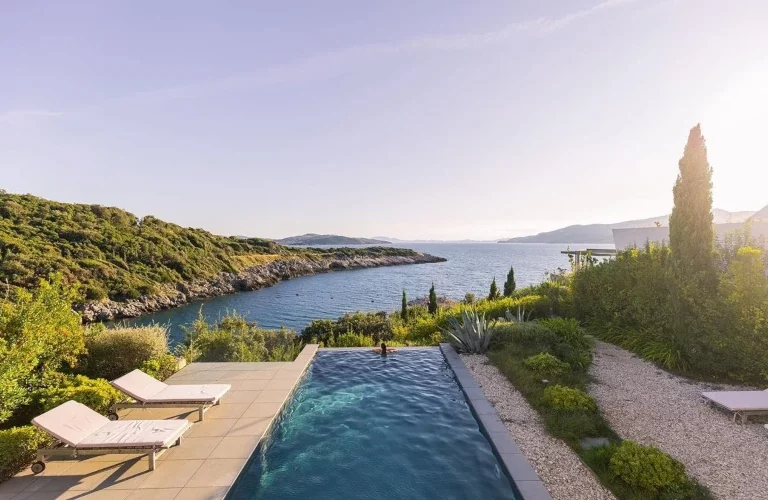 19. Kep Merli
Kep Merli is a private luxury beach. You will need to reserve in advance and be lucky to get access. Famous people like Dua Lipa take their vacations here.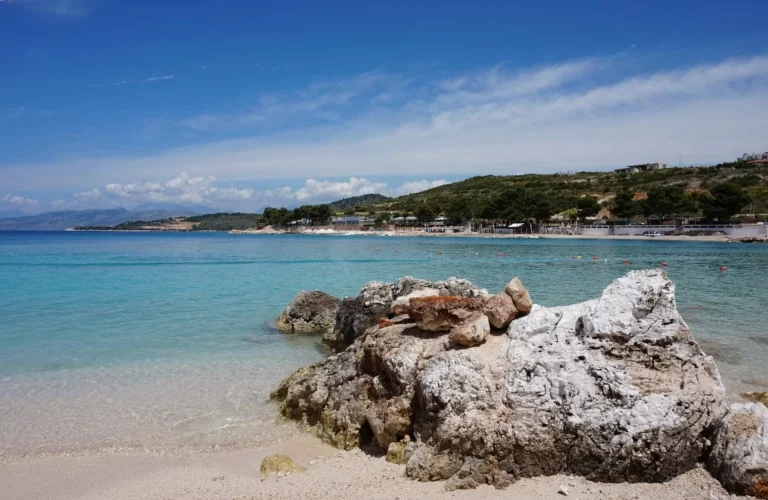 20. Ksamil beach
Ksamil Islands are the cream de la cream of the Albanian Riviera. They face Corfu Island, which is 4 km away. The beach has white sand and clear waters. It is a small area with lots of visitors in the summer. You can rest in the many of hotels nearby.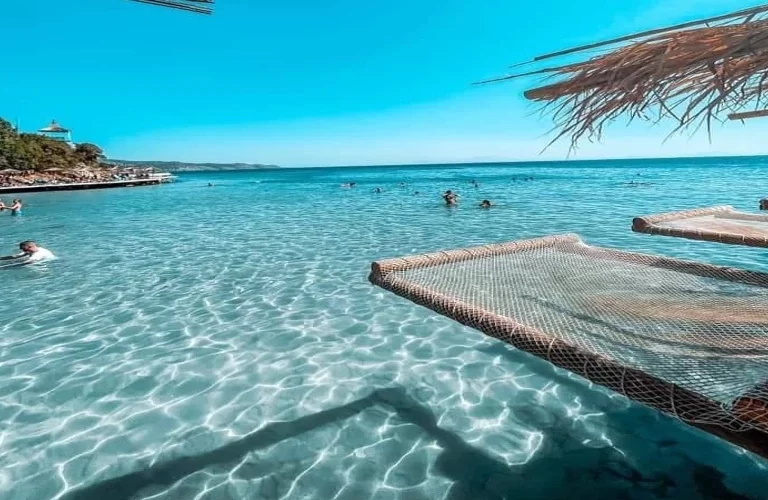 21. Pema e thate (Dry Tree)
"Pema e thate" can be accessed from Ksamil village through a dirt bumpy road. It is within Corfu channel and has some restaurants and bar. Recommended for day trips from Ksamil or Sarande.
22. Pogradec beach
If you think that you can find nice beaches only in Albanian sea, you are wrong! Get to Pogradec in the south east and discover the calm of the Lake Ohrid. This is the oldest lake in Europe, separated between Albania and North Macedonia. There are a couple of beaches like Pogradec city, Tushemisht and Lin village. You can go fishing "koran" or "belushka", two rare fishes founded only in this lake. Highly recommended to families.