All roads lead to Albania: What you need to know before traveling to Albania
From its stunning beaches and Mediterranean climate to its rich history and culture, there is something for everyone in Albania. Why all roads lead to Albania? More than 2000 years ago, the Romans built great roads to connect with Rome. Via Appia which was Rome's first road, linked both sides of the Adriatic Sea through Via Egnatia. Starting in Dyrrahium (modern-day Durres, Albania), Via Egnatia stretched through valleys and mountains in the southern Balkan to end in Constantinople (now Istanbul). Traveling in Albania connects you with the ancient history of the Illyrians, Greeks and Romans. Moreover, you will follow the footsteps of Julius Caesar on the eastern part of the Adriatic Sea.
Today tourism in Albania is turning into a very important industry. Considering it a unique experience, many famous travel magazines like New York Times, Conde Nast Traveller, etc recommend it as a travel destination for 2023. Travelers choose Albania because it's out of an ordinary destination. Within a small area, one can experience a diversity of activities. 
In this article, we'll take a look at the best things to do in Albania, the best time to visit, how to get around, where to stay, and whether is it safe to travel in Albania.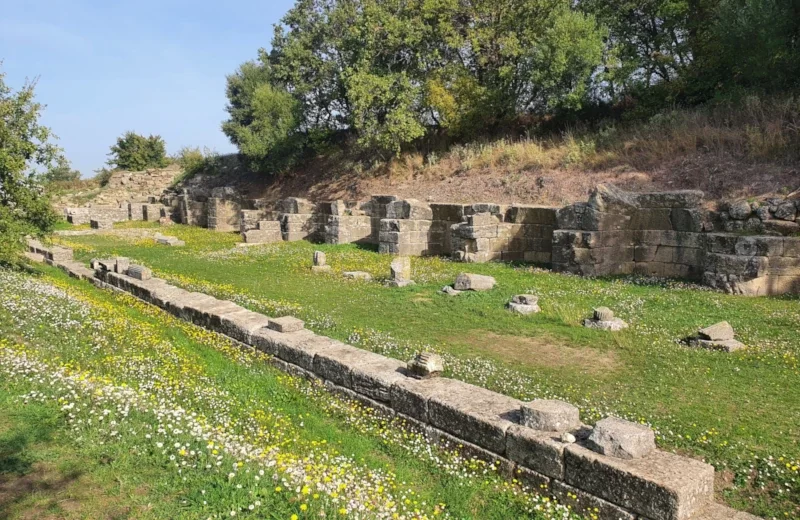 The best things to do in Albania
Visit the Albanian Riviera: The Albanian Riviera is one of the most beautiful and popular tourist destinations in the country. With its charming beaches and Mediterranean climate, it's no wonder why. Dhermi Beach is one of the most popular beaches on the Riviera and is perfect for soaking up the sun. Qeparo's old town standing on the edge of rocky hills is in symphony with southern Italy. And hiking in Llogara National Park will offer the best panoramic views of the Ionian Sea and its islands. Whereas, Gjipe beach makes you feel in a remote and tropical paradise. Down south facing Corfu Island, Ksamil has the best sandy beaches in Albania.
Explore the archeological sites: Albania has a number of UNESCO World Heritage Sites, including the Butrint archaeological site, and the medieval city of Gjirokaster and Berat. The ancient city of Apollonia was a key town along the Via Egnatia, where famous Roman people like Julius Caesar and Augustus hang around. Bylis, Amantia, and Oriku created a koinon (political community) along the Vjosa river. History buffs can enjoy traveling between 10-12 days around Albania to adore archeological remains.
Hiking in the mountains: Albania has one of the highest average altitudes in Europe, approximately 700 meters above sea level. Options to hike are numerous, from the Albanian Alps to the Sharr mountains in the north, to Tomorr and Nemercka in the south. Most of the trails are open and clean from snow from June until November. 
Spend a weekend in Tirana: The Albanian capital is one of the growing capitals in the Western Balkans in terms of population and economy. It offers a buzzy nightlife, impressive museums, and many outdoor activities.
Go for birdwatching: In Albania are annually observed over 315 bird species, many of them nesting here. Along the coastline, you can go to see water birds such as flamingos, pelicans, or herons in the lagoons of Karavasta, Narta, and Kune-Vain. Additionally, Drinos and Vjosa valley are frequented by different raptors.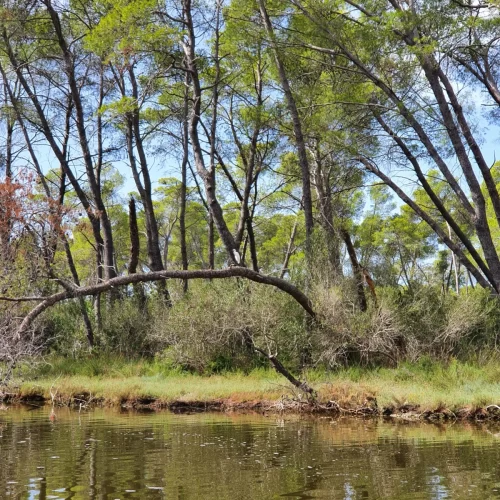 The best time to visit Albania
The best time to visit Albania is between March and October when the weather is warm and sunny. However, the country's charming coastline and Mediterranean climate make it a popular destination for visitors all year round. Spring and autumn seasons are best for exploring city life, while July and August are good to spend relaxing on the beach. The most popular winter destination is the city of Korce. It offers a cozy Christmas atmosphere, delicious cuisine, and ski slopes in the village of Dardhe.
How to get around Albania
There are several ways to get around Albania, each with its advantages and disadvantages. The best way to see the country is by car, as this gives you the most flexibility in terms of where you go and what you see. Alternatively, you can take the bus between big cities. Besides being slow, you may not be able to get to all of the places you want to go.
Practical information for visitors to Albania includes knowing that most people speak Albanian, although English is also widely spoken. The country uses the Albanian Lek as its currency, and visitors need to have cash when traveling around the country. Paying by card is not that common in Albania.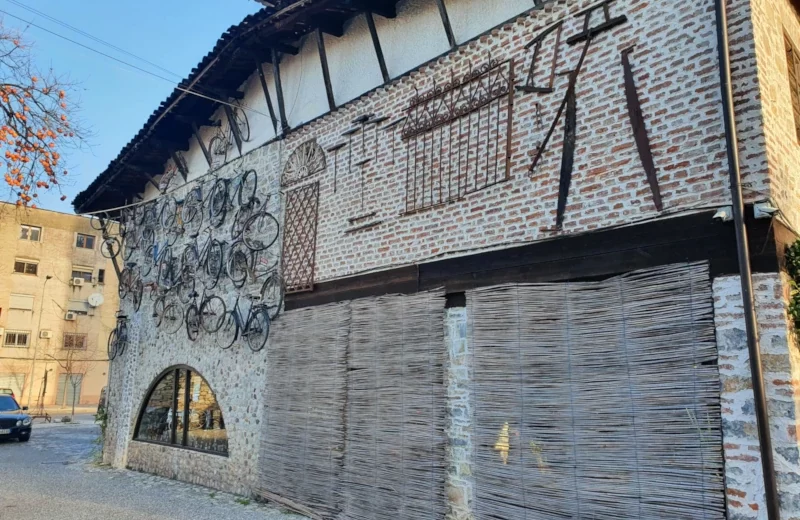 When it comes to finding accommodation in Albania, there are a few different options to choose from. The capital, Tirana, is a good place to start your search for hotels and hostels. There are also many apartments for rent in Tirana if you're looking for something more long-term. Guesthouses (Albanian: Bujtinat) are another option for accommodation and are typically family-run businesses that provide a more traditional Albanian experience. Recently, the Albanian government is supporting local farmers to invest in their land, and spending time with these friendly people is an exceptional event.
Is it safe to travel in Albania
Albania is open for travel from all countries, and most domestic restrictions have been lifted. To illustrate, Albania is ranked 41 on the 2022 Global Peace Index. Considering safety categories such as physical harm, theft, daytime/nighttime safety, or women's safety, tourists in Albania are pretty safe. In general, there is a welcoming atmosphere for foreigners. Regarding health and medical, it's advised to tourists to bring international travel insurance. Public hospitals have increased their service, and many private hospitals offer good assistance. In terms of terrorism, there has never been any attack in Albania.
No matter where you decide to stay in Albania, you're sure to have a memorable experience. The locals are friendly and welcoming, making Albania the perfect place to relax and enjoy a vacation. And with so much to see and do, you'll never be bored in this lovely country.
Check out our latest blog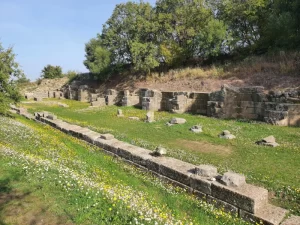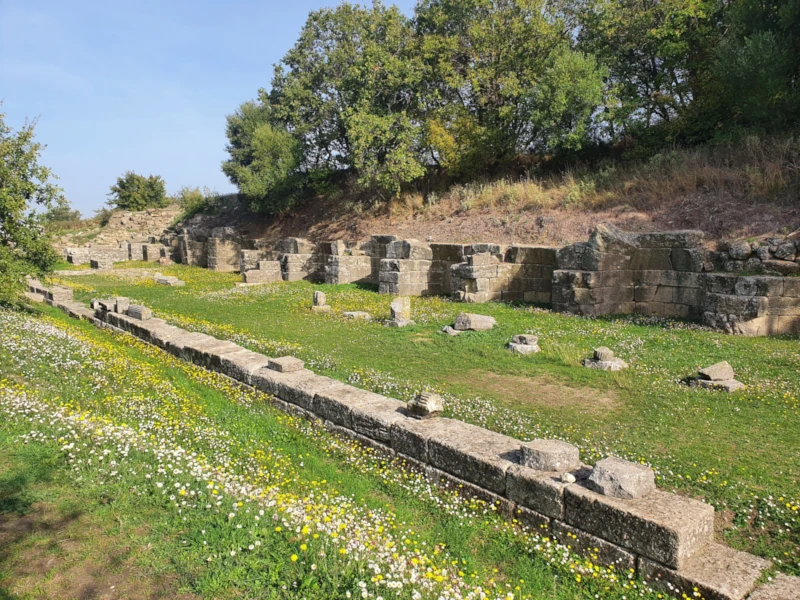 All roads lead to Albania: What you need to know before traveling to Albania From its stunning beaches and Mediterranean climate to its rich history
Read More »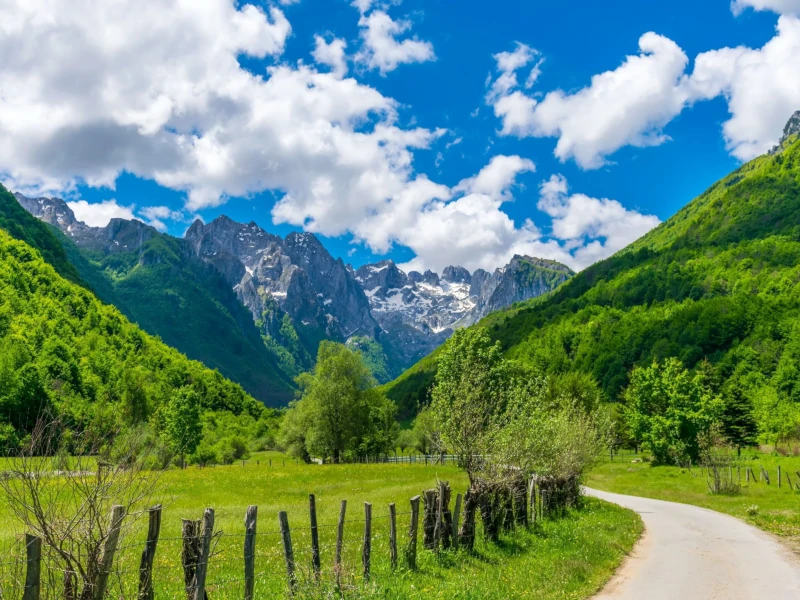 Top 10 places to visit in Montenegro – off the beaten path Hidden bays on the shores of the Adriatic Sea, mountains with dense forests,
Read More »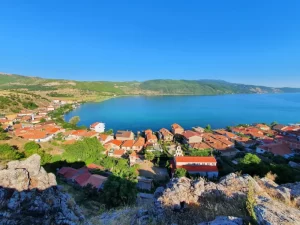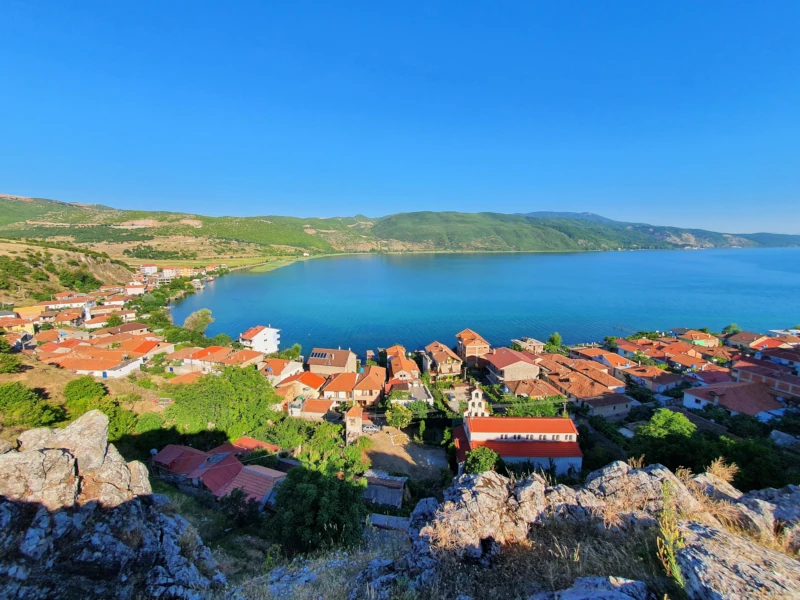 Top 10 places to visit in Albania – off the beaten path Are you planning to visit Albania and you like to explore hidden gems?!
Read More »