Albanian Riviera – Beach, Culture & Hike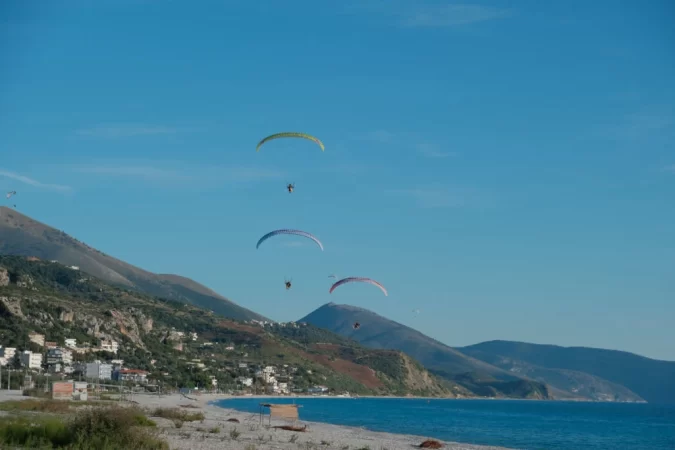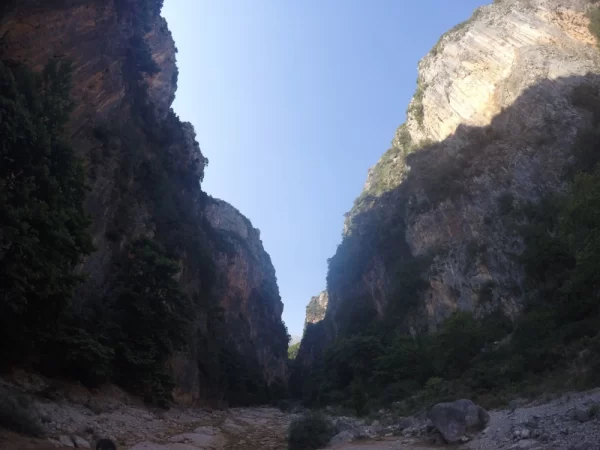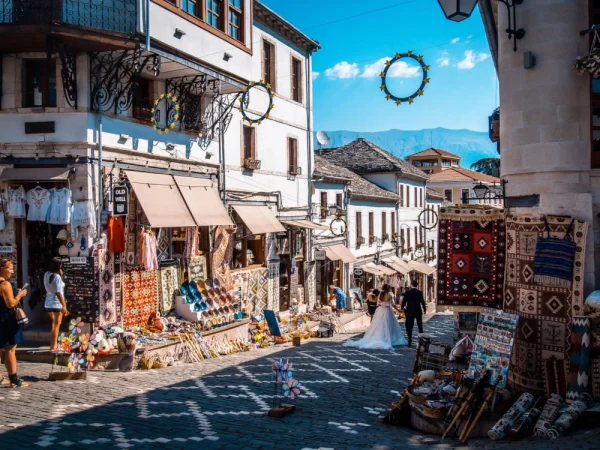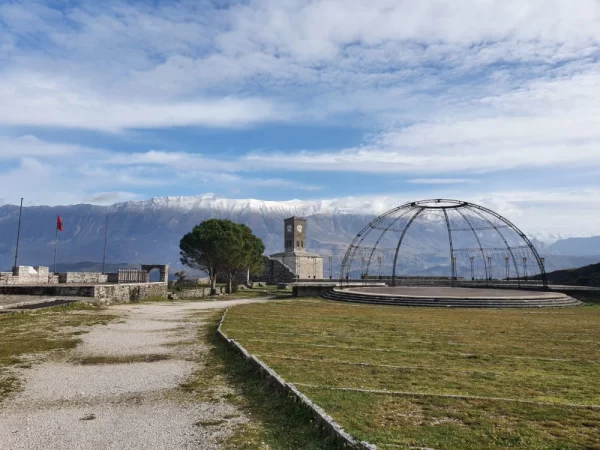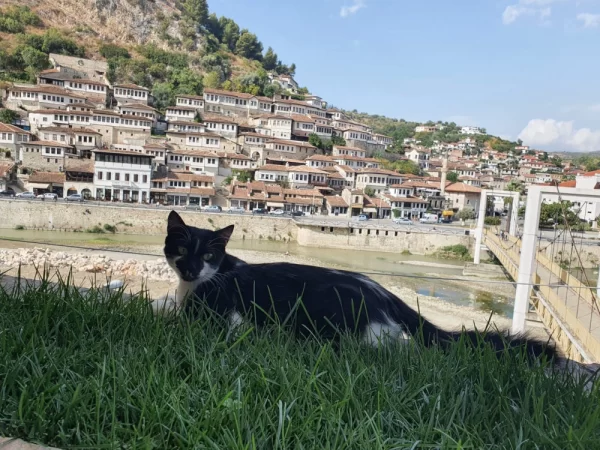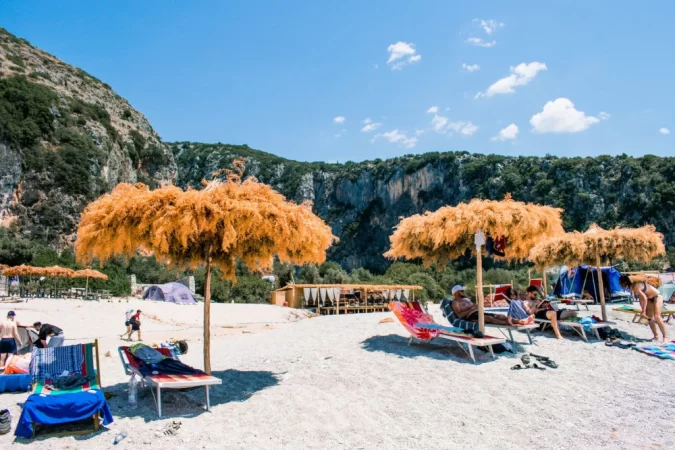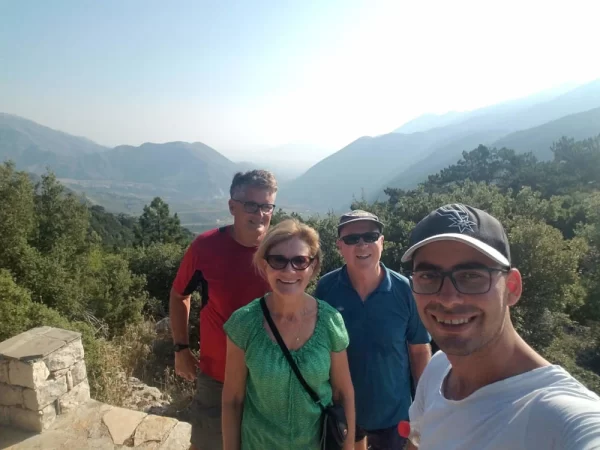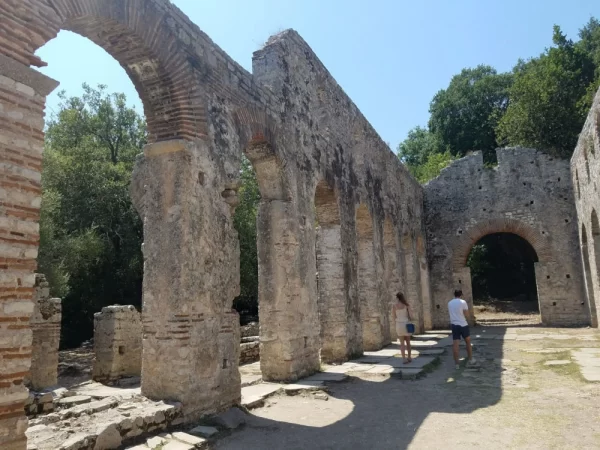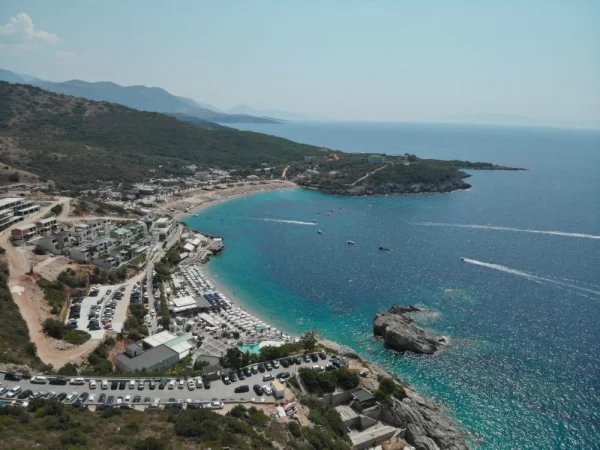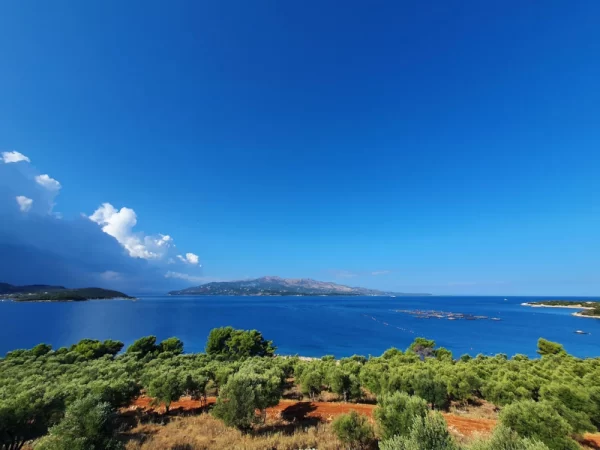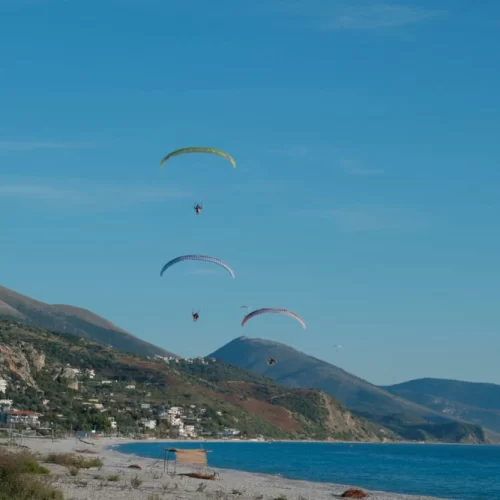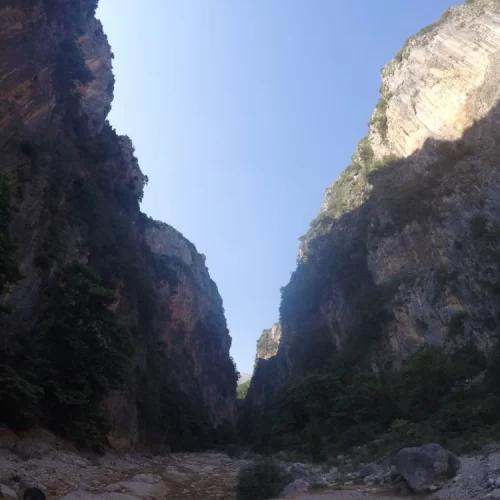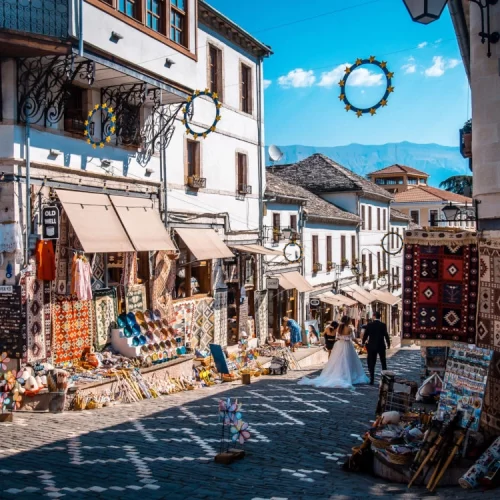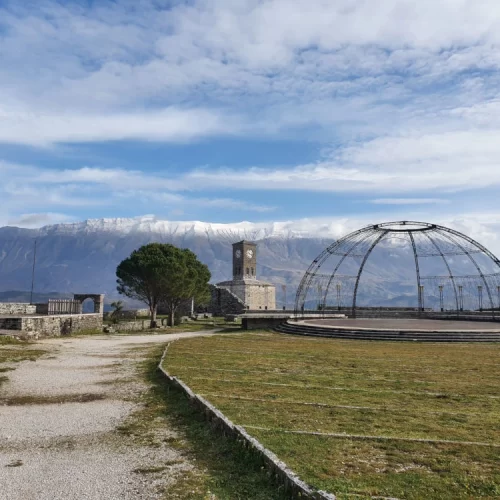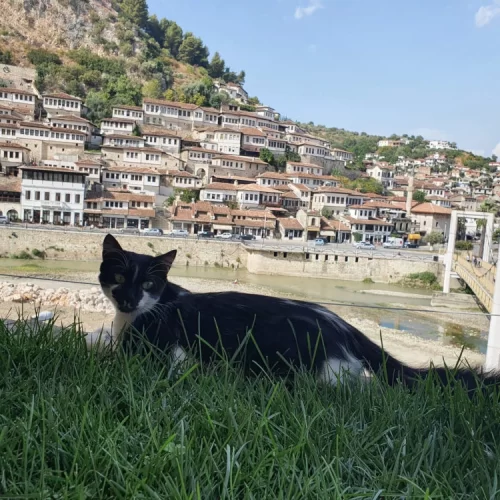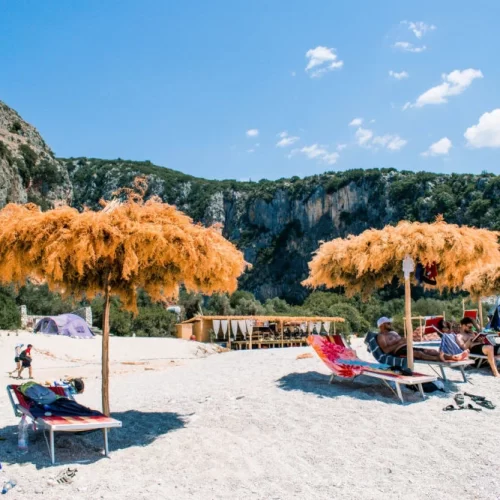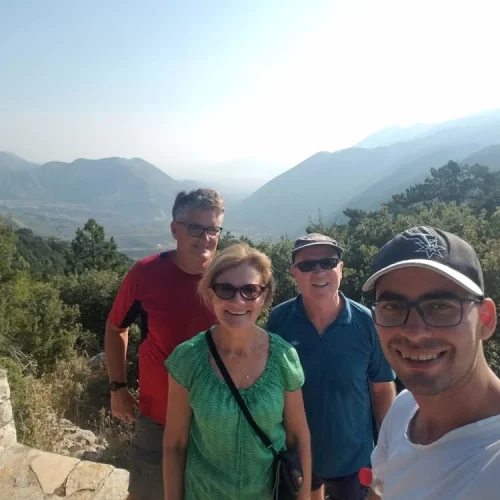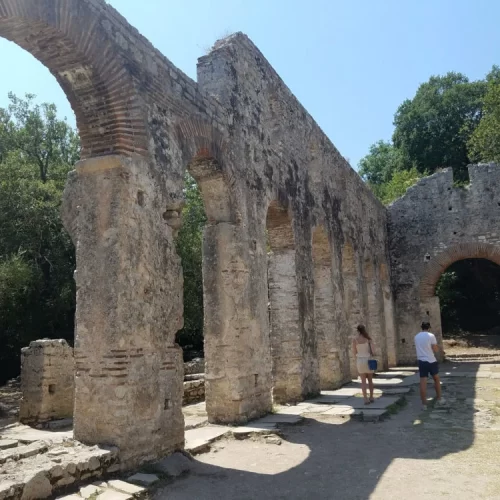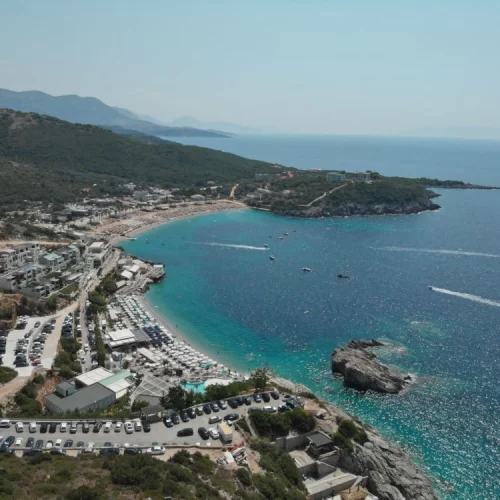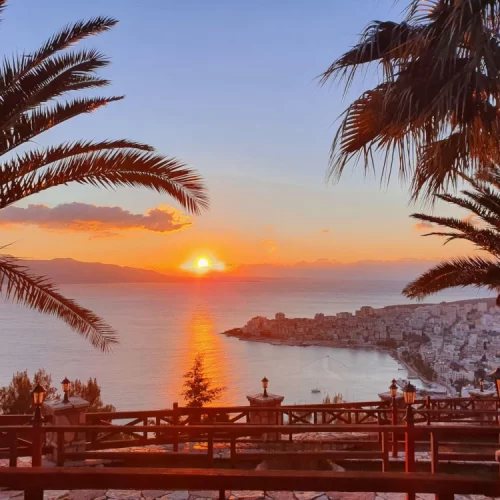 Albanian Riviera trip is carefully designed to enjoy the best of the Ionian coast through nature and culture. It is an active tour recommended for families, couples, or friends who prefer to hike, walk, horse riding, and explore the local culture.
Highlights:
Berat castle, Mangalem, and Gorica neighborhoods (UNESCO)
Hike Qorra peak in Llogara national park
Hike Gjipe bay, canyons, and relax on the beach
Butrint archeological site (UNESCO)
Gjirokaster city (UNESCO)
Horse riding in Gjirokaster 
Professional tour guide/driver

Transportation with comfortable car as per itinerary

Fuel, taxes, and parking

Accommodation in double/twin rooms with breakfast

Entrance fee Onufri Museum

Entrance fee Porto Palermo fortress 

Entrance fee Butrint archeological park

Entrance fee Gjirokaster fortress and Weapons museum

Entrance fee Zekate House
Meals

Tips

Personal Expenses
Day 1. Tirane – Berat – Albanian Riviera (250 km)
The tour guide will meet at your hotel lobby and continue driving to the city of Berat, a UNESCO World Heritage site. Here you will explore the ancient history of the city and the three quarters, that have made this city special: Mangalem, Gorica, and Kalaja. The guided city tour includes a visit inside the largest habited castle in Albania. Later we head to walk through tiny narrow streets of Mangalem and Gorica neighborhoods. The local experience here is incomparable, from going inside ottoman mosques to visiting orthodox churches. 
The city is very famous for its ancient olive groves and vineyards. A local delicious meal is highly recommended in Berat.
In the afternoon you will head to the Ionian coast to accommodate and catch the sunsets. 
Mornings by the sea are the best. After a traditional breakfast, we hike our boots for an interesting hiking day. The destination of the day is Qorra peak which offers great panoramic views of the Ionian coast, Karaburun peninsula, and Corfu island. Our professional guide will walk you through the dense pine forest. The trail is maintained and a moderate level. 
The total hiking time is between 6-7 hours. The afternoon is dedicated to relaxing by the beach.
Additional information:
Total hiking distance: 7km Min Elevation: 1002 meters Max elevation: 2015m Time: 7-8 hours Level: Moderate
Day 3. Gjipe hiking and Canyon (30 km)
Another beautiful morning by the sea. Today we walk to the hidden bay of Gjipe, which is uniquely created by canyons possible to explore inside. The guided tour walks down to the beach where you will swim in the crystal blues waters, have local seafood, and explore inside the deep canyon. This is a wonderful experience for those who love adventure. In the afternoon we head to Qeparo village to accommodate.
Additional information: 
Walking time: 1.5-2 hours Distance: 4 km
Day 4. Albanian Riviera & Sarande (40 km)
After breakfast, we prepare to discover the rest of the Albanian Riviera. The first stop will be the medieval village of Qeparo. The guided tour walks around to visit orthodox churches and get closer to the local lifestyle. Later we drive further to Porto Palermo bay, a well-defended medieval fortress with an intriguing story. Next, we head down south to Saranda. The city has great nightlife and summer vibes to relax. Accommodation in Saranda.
Day 5. Butrint – Gjirokaster (90 km)
In the morning we drive more south to the archeological site of Butrint. Butrint is inhabited since prehistoric times by different colonies and it's been listed under UNESCO World heritage since 1992. The guided tour takes approximately 2 hours walking through the speechless ruins accompanied by the history of our guide. 
The next destination is another World Heritage Site, the city of Gjirokaster. It is recognized as Stone City for its medieval fortress and characteristic houses. The old Bazar of Gjirokaster is certainly a gem to be explored. Accommodation in guesthouse.
Day 6. Gjirokaster – Tirane (230 km)
The journey is arriving to an end but before that, we have prepared a beautiful surprise. Not far from the city of Gjirokaster is located an eco-friendly horse stable. We will enjoy an experience accompanied by professional staff and friendly horses. After an adventure in the saddle, we drive back to Tirana. 
Optional:
Horseriding tour in Gjirokaster