Explore Southeast Albania Hike & Culture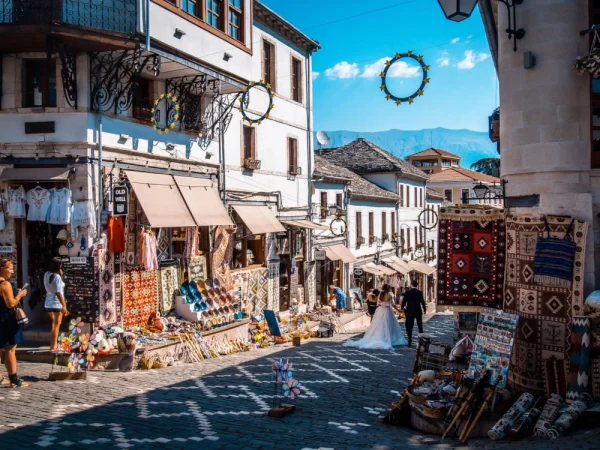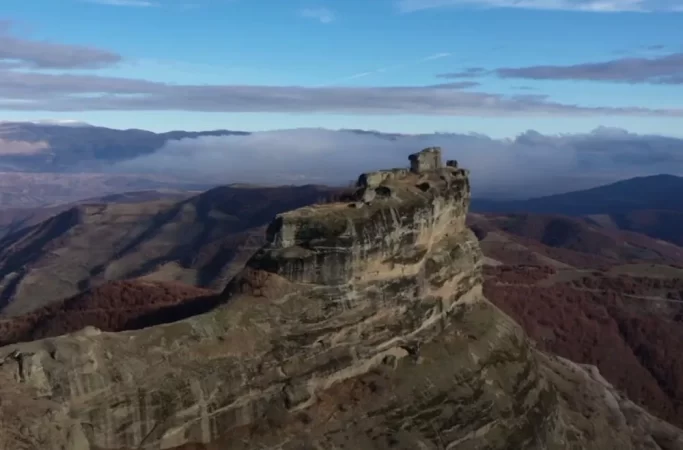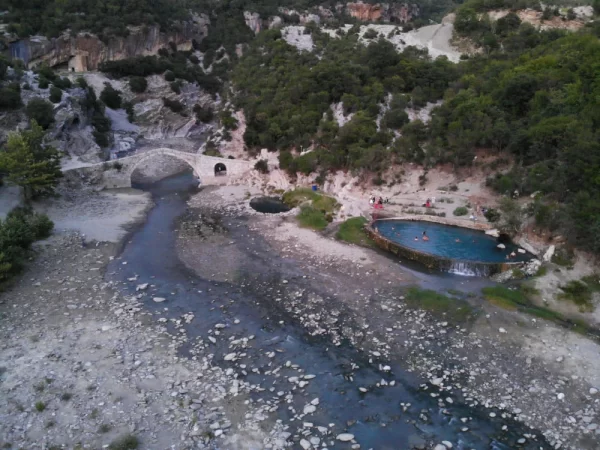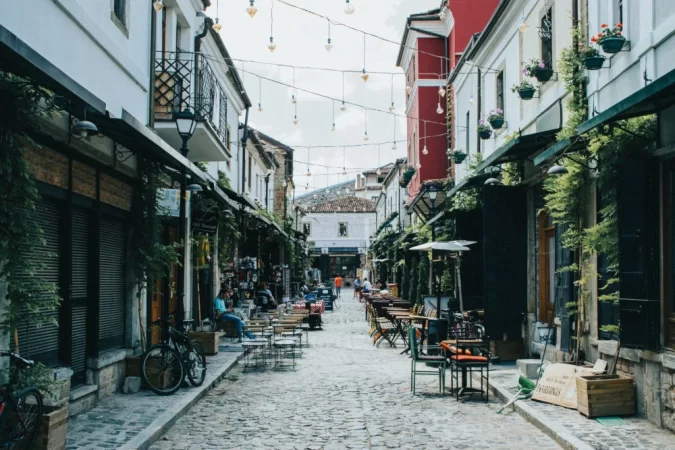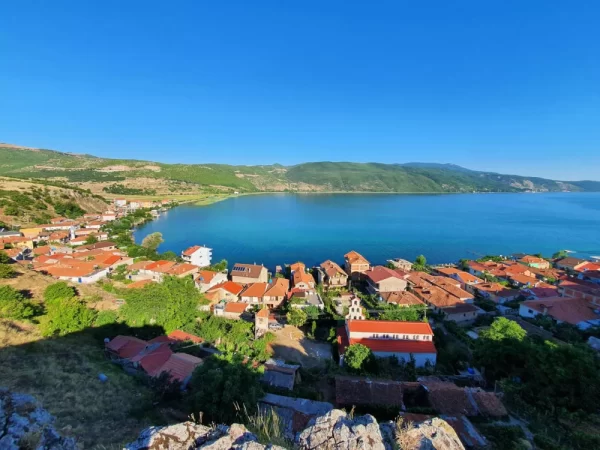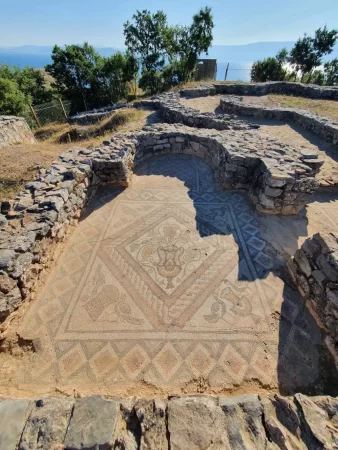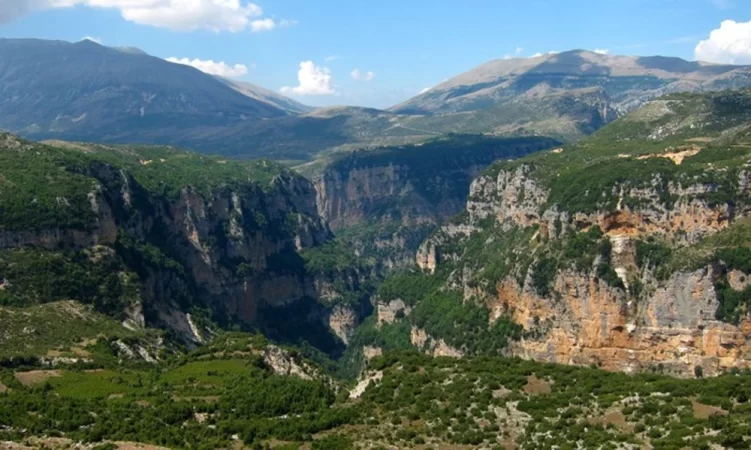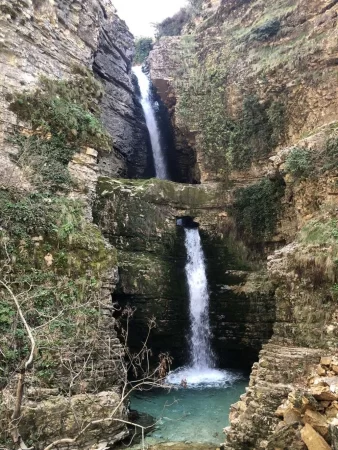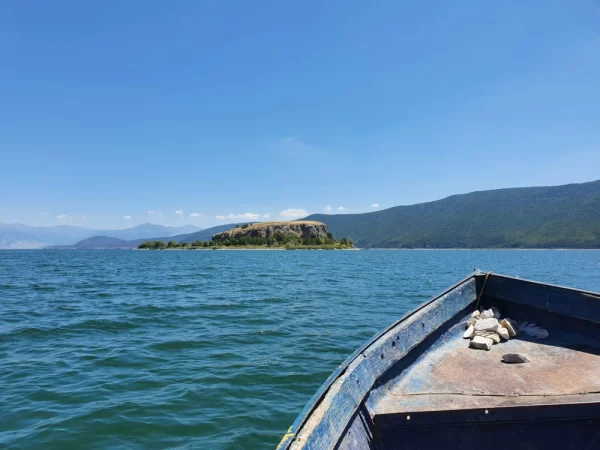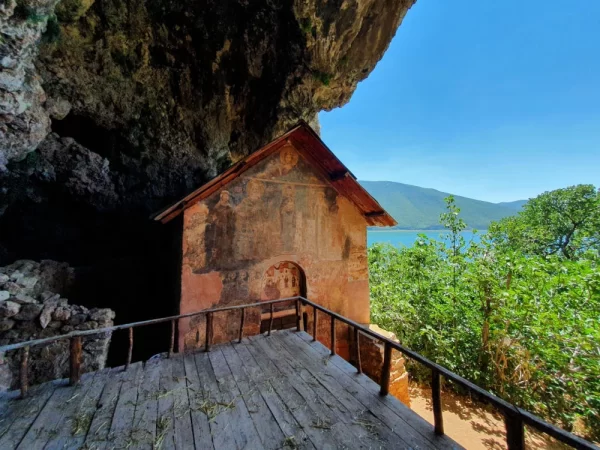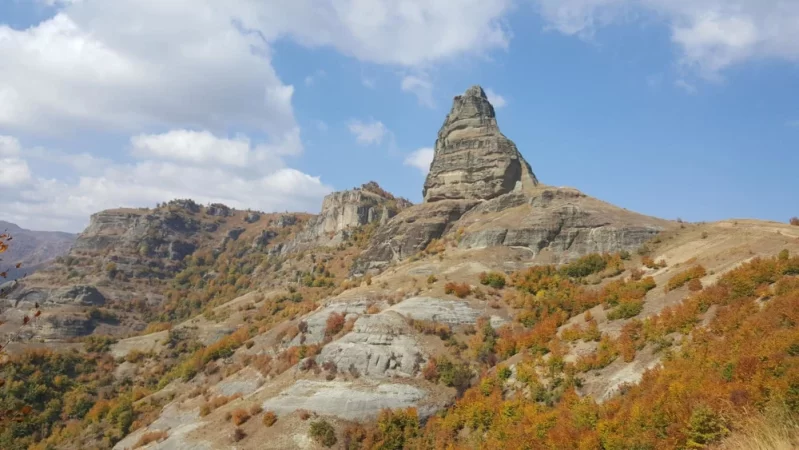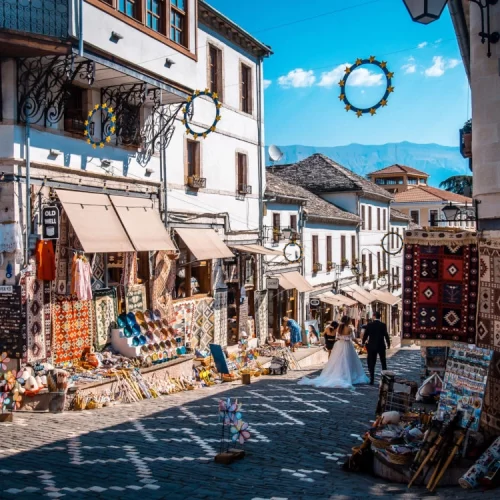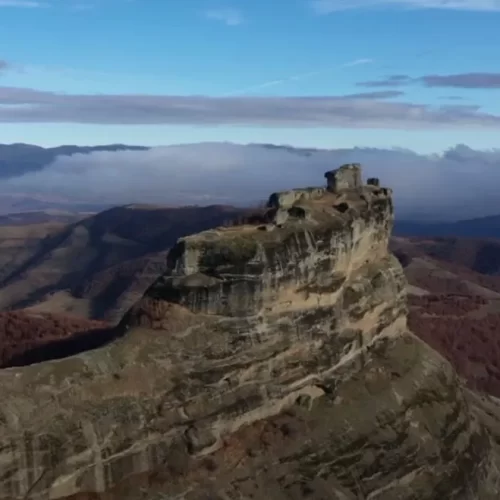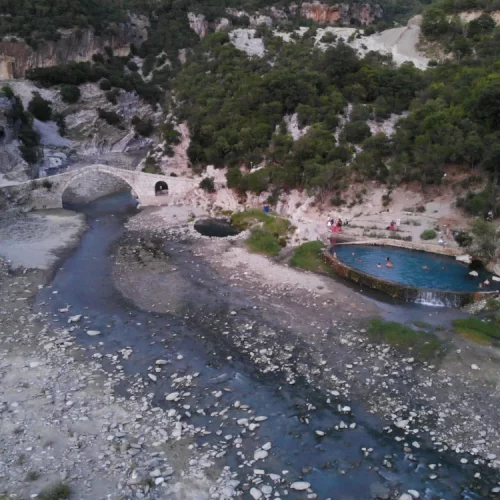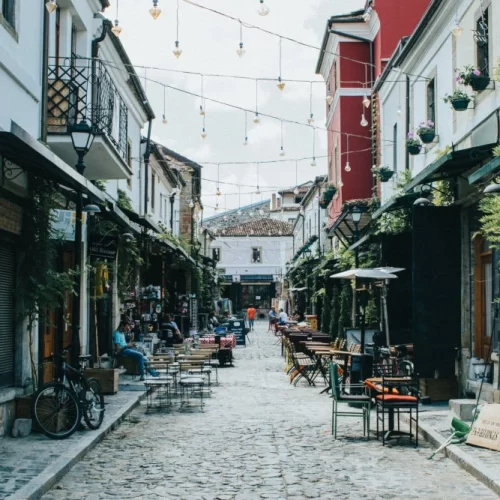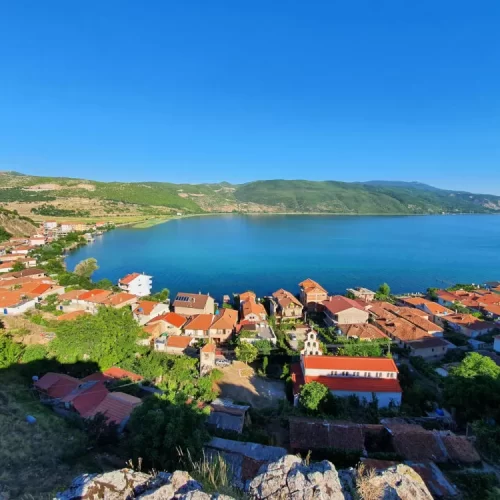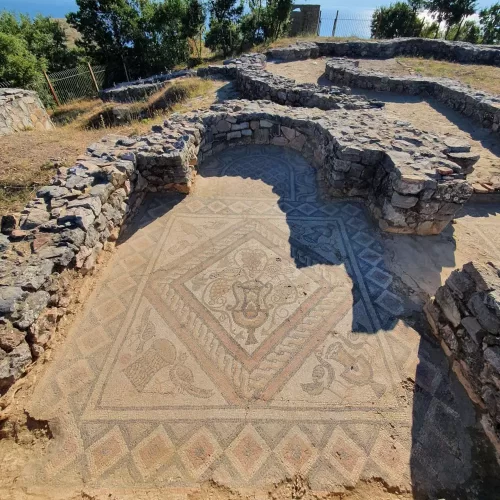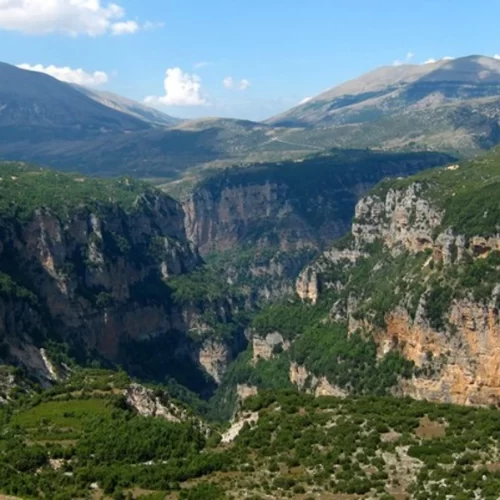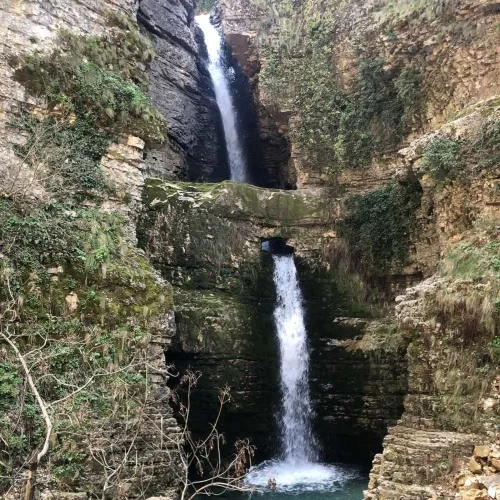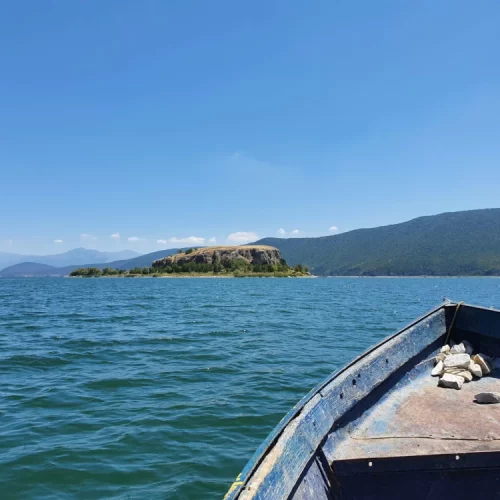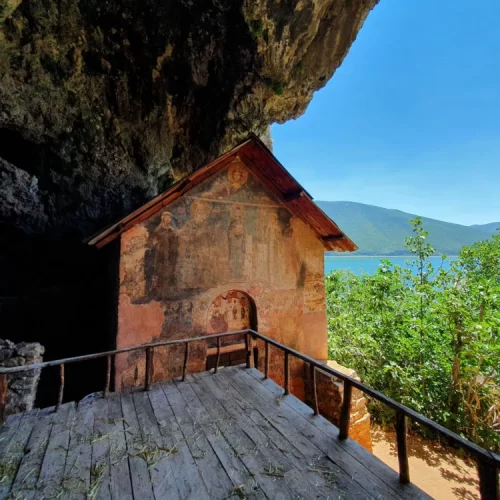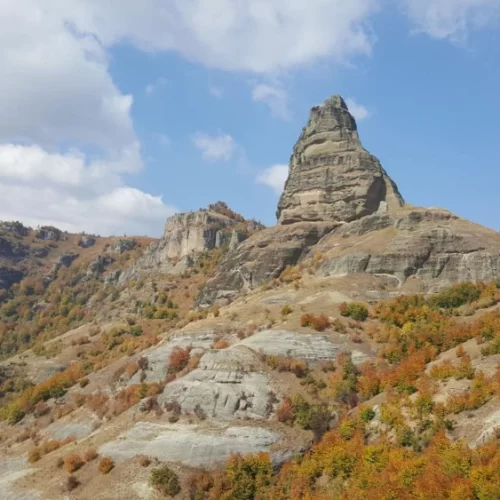 Southeast Albania is a region very attractive and little explored than the rest of the country. It has a rich history with some of the oldest civilizations in Albania. Its geography is curated with the great diversity of mountains, rivers, lakes, canyons, and impressive earth creation. 
Highlights:
Hike the Rock of Kamja

Visit Lake Ohrid in Albania

Visit the medieval village of Voskopoje

Hike Nivica canyons and Peshtura waterfalls

Visit Gjirokaster and Berat (UNESCO)
Professional tour guide

Transportation as per itinerary

Boat tour in Lake Prespa

Entrance fees National Museum of Medieval Art

Entrance fee to Gjirokaster castle and Museum of Weapons

Accommodation in double/twin room with breakfast

Entrance fee Onufri Museum

Entrance fee Zekate House
Meals

Tips

Personal expenses
Day 1. Tirane – Lin – Guri i Kamjes – Korce (178 km)
Your tour guide will meet at your hotel lobby and start this amazing journey to the South East of Albania. Our first stop will be the Lin village, located in the shores of Lake Ohrid. It has been inhabited since ancient times and recognized for its cultural values and fishing tradition. At the top of the hill, facing the beautiful Ohrid lake is located the ruins of paleo Christian church with floor mosaic. 
Driving along Lake Ohrid, we reach to our hiking destination, the Rock of Kamje. The geological rock stands at 1461 meters above sea level, and is created by land erosion and winds. The locals describe it as a large boat sailing in the sea. The hiking distance from the nearest village is only 1.6 km. The trail is easy going through green and silent nature. 
In the afternoon we head to the city of Korce for the overnight. 
Additional information:
Distance: 6.7 km Time: 3 hours Min. Elevation: 1032m Max. Elevation: 1445m
Day 2. Korce - Voskopoje – Lake Prespa – Korce (50 km)
After an incomparable breakfast with local fresh products, we drive to the village of Voskopoje. Voskopoje was the cultural and trading center during medieval times in southeast Albania. Several churches were built, and an Albanian library had a democratic administration during the Ottoman Empire. Today tourists can visit the churches and bond with the local community. Next, we drive to the village of Pustec, which is well located on the shores of Lake Prespa. This little jewel is inhabited by North Macedonian ethnicity and it feels different. We will walk around the village and sail by boat to Maligrad Island. Here is found a church from 14th century with beautiful frescos and views.
In the afternoon we explore the city of Korce. The town is very friendly and well-curated with churches, mosques, interesting villas, and a buzzy bazaar. During the walking tour, you will get to know why this city is known as "The Little Paris". Accommodation in Korce.
Day 3. Korce – Permet (134 km)
Today we take a longer drive further down southeast. A scenic route through mountains that once used to be popular now has turned into a forgotten destination. Immigration has hit hard and few small villages have remained. We will make a stop on an eco-friendly farm to get more familiar with the locals. After a delicious meal, we drive to Benja thermal baths for a relaxing swim. Overnight in Permet.
Day 4. Permet – Nivice – Gjirokaster (138 km)
After breakfast with local products, we take another drive to the mountains. The destination is Nivice village, a place discovered lately and slowly be part of tour packages. On the way, we will stop at the birthplace of Ali Pasha, the city of Tepelene. The viaduct of Ali Pasha built in the 19th century is proof of development that received the area during his reign. Hidden in the mountains is located Peshtura Waterfalls. It takes only a short walk from the village of Progonat to explore these karstic springs and those adventurous spirits can dive in the blue clear waters. The adventure is not over yet as we drive to the village of Nivice to enjoy the views of deep canyons.   
After lunch, we leave the mountains to get to the amazing city of Gjirokaster. The "Stone City" is listed under UNESCO heritage as an essential representation of architecture. You will feel like in the old days when surrounded by characteristic houses, huge fortress and old bazaar. Overnight in Gjirokaster.  
Additional information: 
Hiking distance: 2.3 km Level: Easy Time: 1.5-2 Hour
Day 5. Gjirokaster – Berat (190 km)
Today is a more relaxing day. We take a walking city tour to understand why this city is this remarkable. You can walk by Enver Hoxha's birthplace. The famous Albanian communist leader was born and raised here. In the next block was born another famous Albanian star, writer Ismail Kadare. His house hosts tourists from all around the world. Last but not least we visit Argjiro's castle, a grand medieval architecture.
After lunch, we drive to the city of Berat. The White City famous for its thousands windows have been continuously habited since 4th century B.C. Accommodation in Berat.
Day 6. Berat – Tirane (101 km)
In the morning we continue to explore more of Berat. The city walking tour strolls through the narrow streets of Mangalem, the medieval churches of Gorice, and the ruins of the ancient fortress. The views are enchanting surrounded by the high mountains of Tomorr and Shpirag, green hills covered with olive groves, and the Osum river. After lunch, we drive towards Tirane, with a stop in the town of Belsh. Overnight in Tirane.
Optional:
*Next day airport transfer or full day Tirana city tour at your request 
*If you desire to extend the trip further to Albania Riviera, feel free to reach to us.