Hike the Albanian Alps in 4 days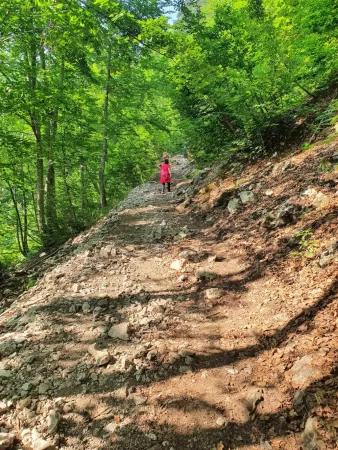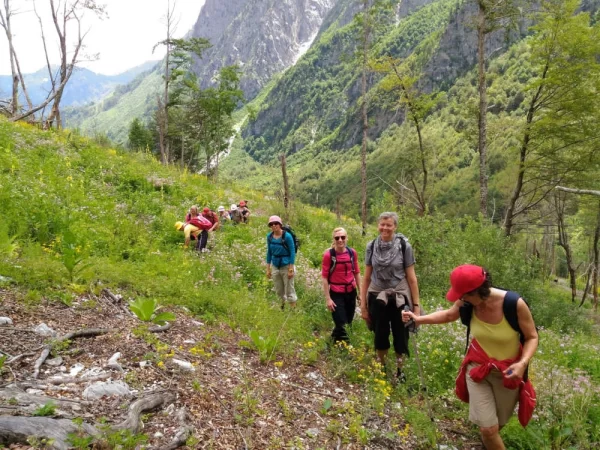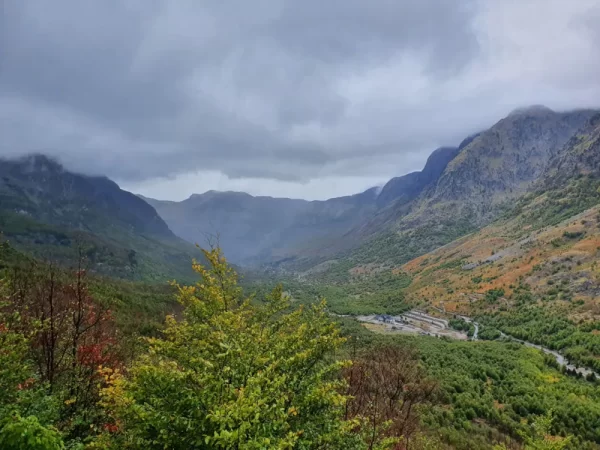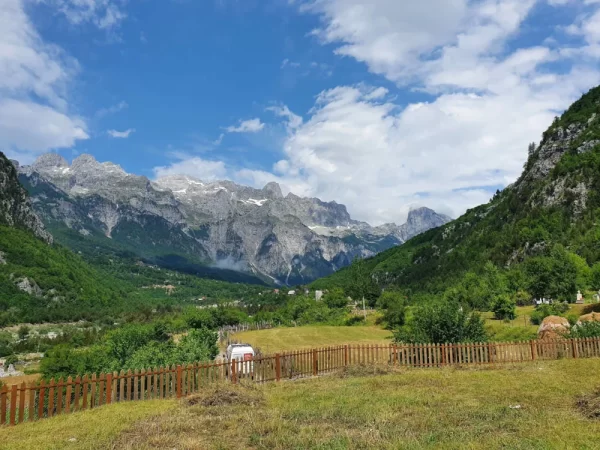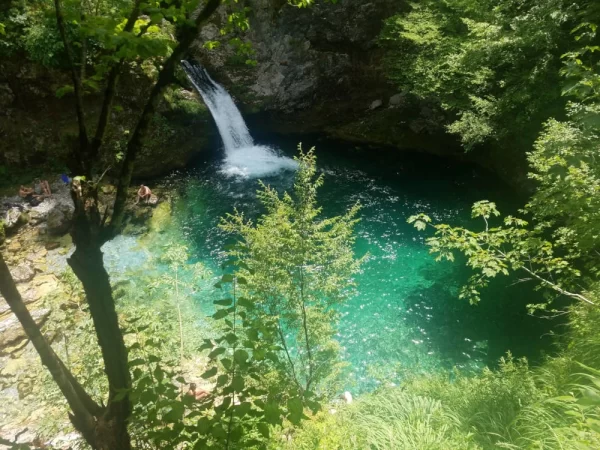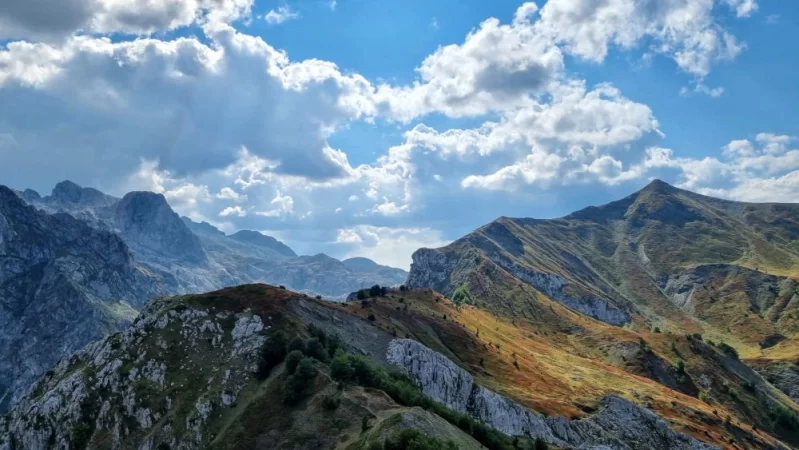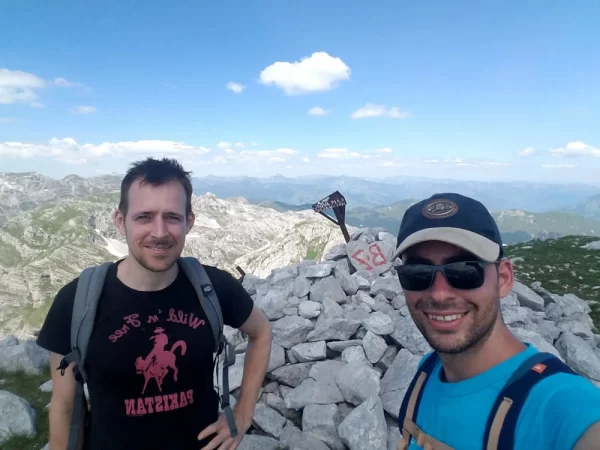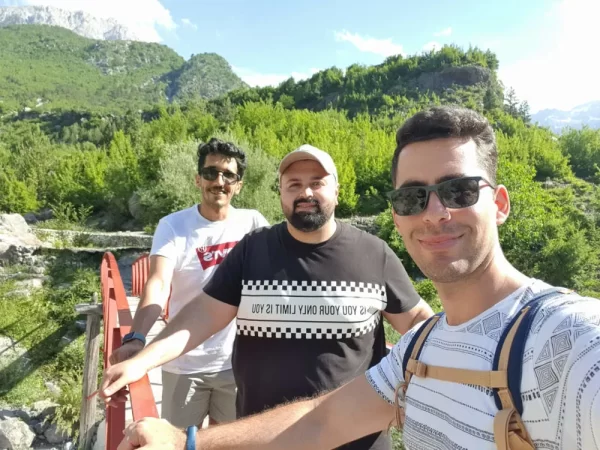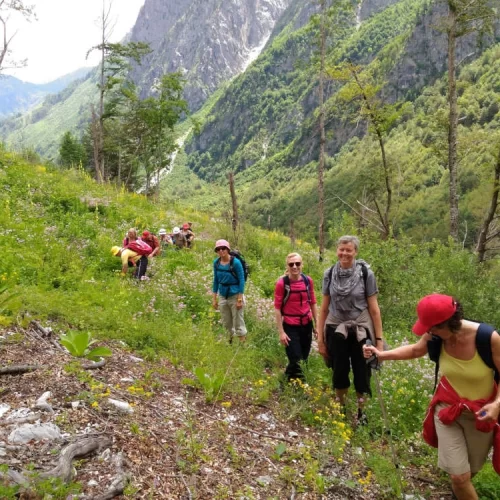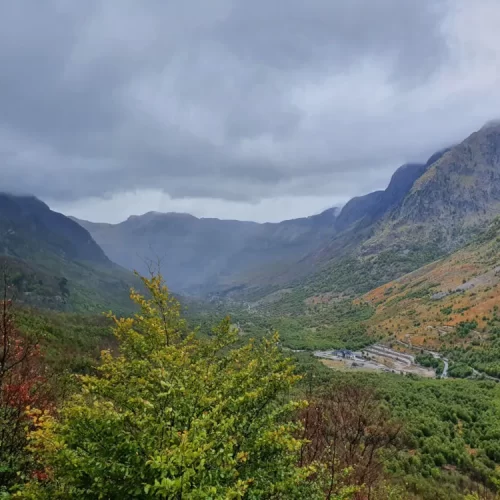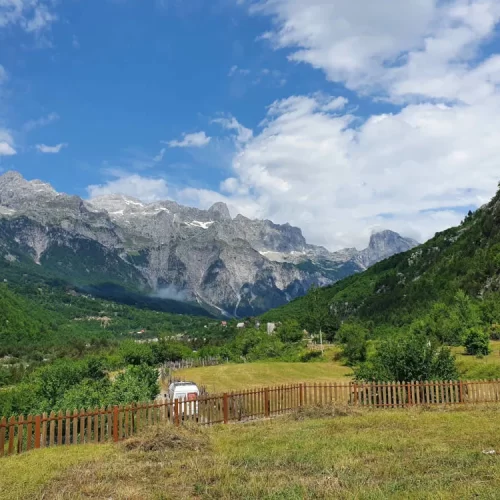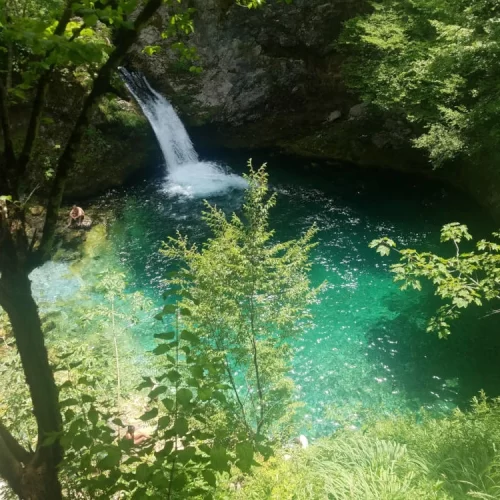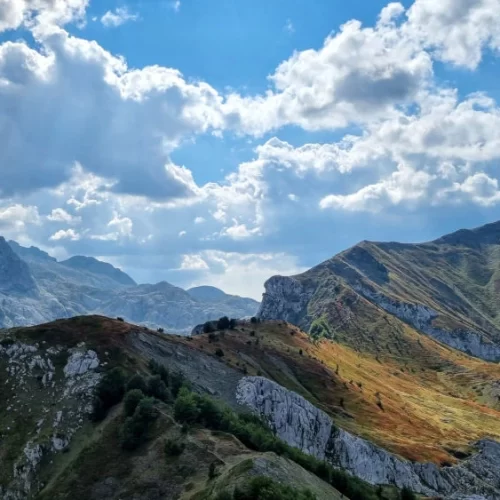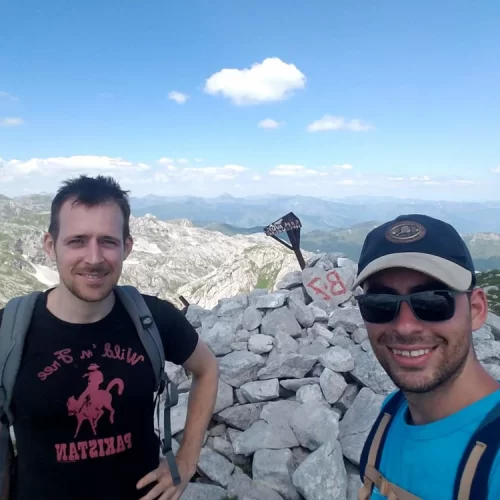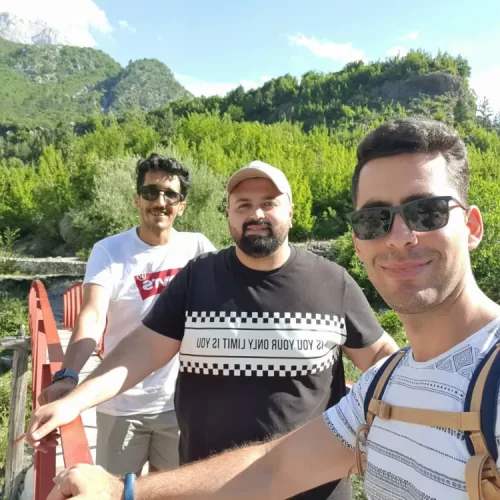 The Accursed Mountains are in the dream bucket list of everyone who love nature. National parks filled with dense forest, waterfalls, high peaks, mysterious legends, and friendly locals are waiting for you. Put on your boots and join us in these adventure journey.
Highlights:
Hike Grunasi waterfall & Blue Eye

Explore Theth national park

Explore Valbone national park

Sail through Komani lake

Visit Rozafa castle
Professional tour guide

Transportation as per itinerary

Ferry ticket Fierze – Koman

Entrance fees to Rozafa castle and Lock tower in Theth

Accommodation in guesthouse with breakfast
Meals

Tips

Personal expenses
Day 1. Tirane – Shkoder – Theth
The tour starts from any hotel in Tirana or we can pick you up at the airport. After meeting with your guide, the journey continues north to the city of Shkoder. The town located by the largest lake in the Balkans is a friendly hotspot before getting to the mountains. We will visit the ancient castle of Rozafa built on top of the hill facing Skadar lake, Drin and Buna river. Then we drive towards the rural Theth national park. On the arrival we explore the village and visit the Lock Tower and the church. Accommodation in guesthouse.
We wake up in the fresh air and have a delicious breakfast with local products. Today we will hike to Nderlyse village to explore the Blue Eye. This amazing spot is hidden in the forests and welcomes everyone to dive into the cold water after a hike. Here we will also enjoy our lunch packet. Hiking back to Theth, we stop at Grunasi waterfall. A stream coming from the mountains creates a 30m high beautiful waterfall. In the afternoon we relax at our lovely guesthouse.
Additional information:
Distance: 16.5km Time: 5-6 hours Elevation gain: 250m Level: Moderate
In the morning we prepare our backpacks and put on the boots for a great hike. The famous trail that once was used by local shepherds and mules, has now become a tourist dream. Walking through the dense forests, you will be impressed by the great peaks. On the way, we stop at local bars to refresh and enjoy the breathless views that the Albanian Alps offer. In the afternoon we recover our energies and relax around Valbona national park. Accommodation in guesthouse.
Additional information:
Distance: 15-16 km Time: 6-7 hours Elevation gain: 1160m Highest altitude: 1800m asl Level: Moderate
Day 4. Valbone - Komani lake - Tirane
After a delicious breakfast, we get ready and drive to Fierze village. Here we get on board the ferry that sails through Drin river to Komani lake. The route stretches through the high Albanian Alps and is considered one of the most beautiful sailings in southern Europe. On our arrival at Komani lake, we meet with our driver to continue toward the capital Tirana. Accommodation in Tirana.
**If you like to do this tour the way around (Valbone-Theth), feel free to ask for a quote